Sons of DeWitt Colony Texas
© 1997-2009 Wallace L. McKeehan, All Rights Reserved

Wermland Sagas--Home
Westmanland | Wermland | Nerke | Nora | Karlskoga |
For geographic locations, search Hittet.se (Find.Sweden)
The Hagström/Carlsson/Lindblad Sagas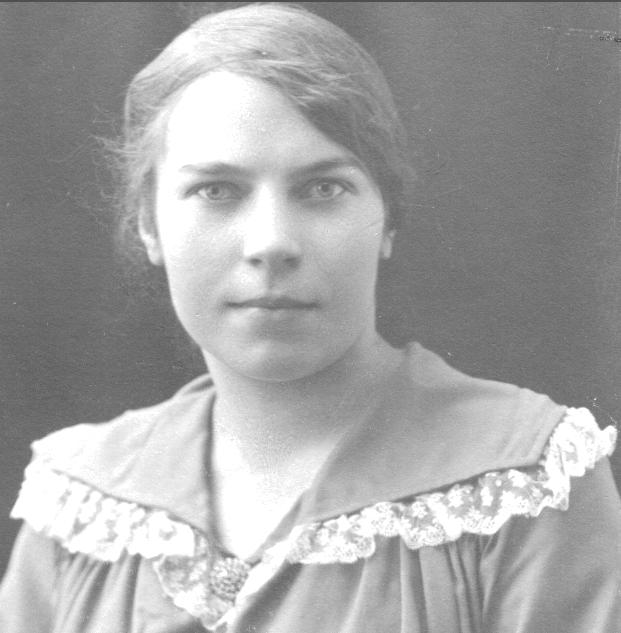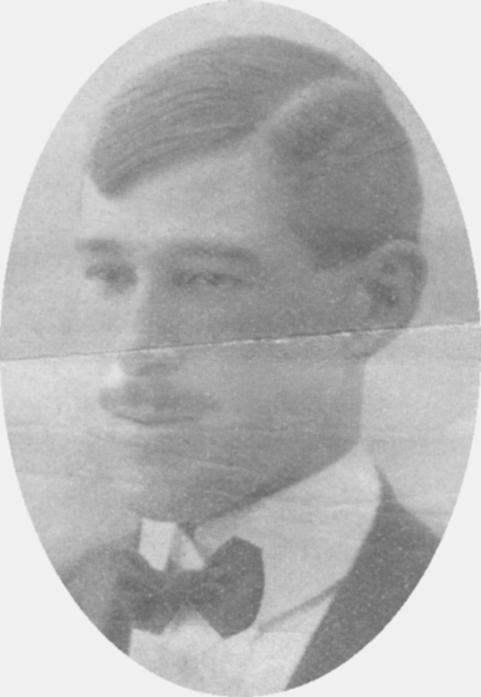 Rut Linnéa Hagström
Parents: Karl Hagström and Augusta Vilhelmina Noreus
Born 31 October 1900 Gyttorp, Västmanland, Örebro län
Died 15 March 1980 Lindesberg, Västmanland, Örebro län
Married 1921 Nora, Västmanland, Örebro län to
Ernst Rudolph Carlsson
Parents: Karl Johan Carlsson and Anna Sofia Andersson
Born 13 March 1893, Vikersvik, Viker, Västmanland, Örebro län
Died 23 October 1926 Nora, Västmanland, Örebro län
Children: Ella Gunvor (Dahlberg) (b. 1923; m. Åke Dahlberg); Rolf Erik (20 Feb 1925-1996; m. Rut Eriksson)
Married 1931
Karl Edvin Carlsson
Parents: Karl Johan Carlsson and Anna Sofia Andersson
Born 12 Aug 1891
Children: Rut Inge Elisabet (b. 1931; m. Åke Eriksson); Birgitta Margaretha (b. 1939; m. Per-Arne Widen)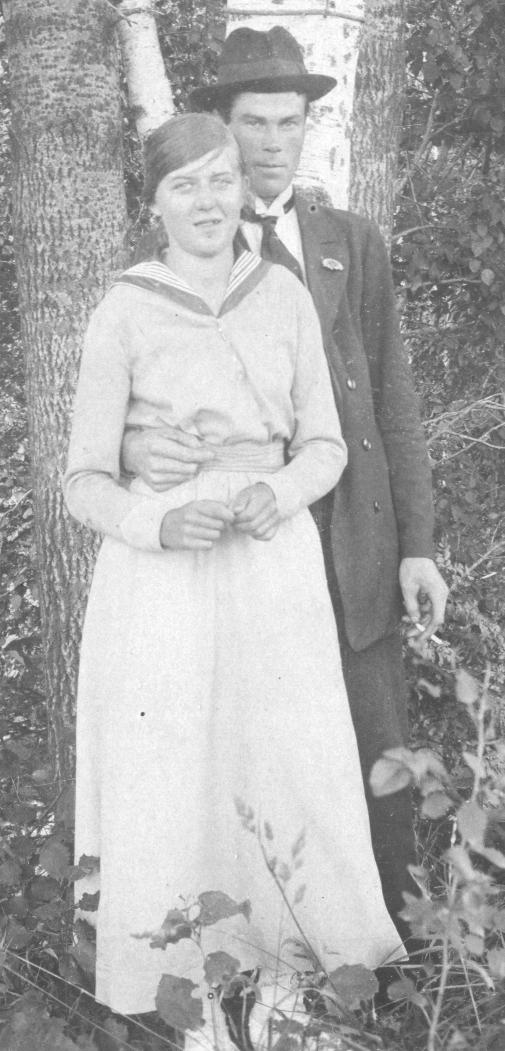 The Hagström/Carlsson Saga centers around the Västmanland village of Gyttorp, northeast of Karlskoga, northwest of Örebro, between the village of Vikers and the larger community of Nora. Originally rich in iron ore, the region is dotted with historic shafts and 'hyttor" which were the buildings where ore was brought up and processed. Near the rapids of Hagbyån in Gyttorp, a gunpowder and explosives factory operated from 1858-1968. Rut Linnéa Hagström (Carlsson), who sequentially married two Carlsson brothers and was twice widowed, lived most of her life in Gyttorp. Like her father Karl Hagström and grandmother krutgumma Stina Lindblad, Rut's husbands worked a considerable part of their careers in the gunpowder/nitroglycerine industry in Gyttorp. Rut and husband Karl Edvin Carlsson lived a considerable part of their retirement years in the same retirement home in Gyttorp where her parents had lived the last years before her. After the loss of her husband Karl Edvin, Rut was known for her continued activity and independence, a familiar figure on her moped in Gyttorp, as she ran her errands in the area until she moved into Nora town in the final years of her life.
Ernst Rudolph Carlsson worked most of his short life as a carpenter in both Gyttorp and Nora. He died from blood poisoning due to infection of a common wound on a finger caused by winter dryness. His obituary was published in 1926 under Bortgangna Forbundskamrater, Nora Forbundet pg. 8 (a local union):
Återigen har vår avdelning fått sorg. Vår medlem Ernst Rudolf Carlsson avled nämligen å Nora sjukhus den 23 oktober. Carlsson hade för någon tid sedan fått en s. k. självspricka i ett finger. Det onda artade sig illa och läkarehjälp måste sökas. Efter en veckas vistelse på sjukhuset avled vår kamrat på grund av blodförgiftning. Livet stod ej att rädda. Den så plötsligt i sitt 34:de levnadsår bortryckte kamraten efterlämnar som närmast sörjande maka och två små barn, moder och syskon samt en stor kamrat och vänkrets. Vår avdelning och förbund har Carlsson tillhört sedan den 1 februari 1921. Han var en god kamrat, och tung kännes sorgen bland oss hans efterlämnade kamrater. Ernst Rudolf Carlsson! Tack för gott kamratskap! Frid över ditt minne och må du vila ljuft i allas vår gemensamma moder jords famn.

Once more our department grieves. Our member Ernst Rudolf Carlsson died in Nora hospital the 23 of October. Carlsson had a chronic crack in his finger. The injury became critical and required medical help. After a week in the hospital, our friend died of blood poisoning. So suddenly in his 34th year our friend passed away and he left behind his grieving wife, two small children, his mother and brothers and sisters and also a large number of friends. Carlsson belonged to our union since the 1st of Feb 1921. He was a friend and the grief among his friends is heavy. Ernst Rudolf Carlsson! Thanks for good friendships. Peace to your memory and may you rest peacefully in the bosom of mother earth.
Karl Edvin Carlsson was a widower whose first wife Anna Olsson died prematurely of tuberculosis. He was employed in Gyttorp's explosives industry for most of his life. Ernst and Karl Carlsson were sons of Karl Johan Andersson and Anna Sophia Andersson who had other children Elsa, Hilda, Rut and Joel. Anna Sophia's maiden surname may also have been Andersson. According to family history, Anna Sophia Andersson was born 13 April 1868 and lived in "torpet" Lovåsen or Lovnåset, where she may have been born. She died 15 September 1936. It was said that Sofia disapproved of her oldest son Edwin's marriage to the widow Rut after the death of her husband, Sofia's younger son Ernst Rudolph.
Karl Johan Andersson was born 9 July 1865 in Skrikarhyttan, which is south of Gyttorp, just southeast of Viker, and died in 1902. According to family history, Karl Johan's father was from Borgen-Dalkarlsberg. In parish church records, Karl is listed with his parents, Anders Karlsson and Maria Ulrike Persdotter at Petersburg-Borgen, Skrikarhyttan through 1877; it is possible Karl Johan was born at that spot. Karl Johan had brothers and sisters: Emilia Johanna (b. 21 Jul 1860); Per Erik (b. 24 Aug 1862); Hilda Karolina (b. 20 Dec 1867); Anders Gustaf (5 Aug 1870); Israel (1873-1873); Israel (1874-1947); and Johannes (1877-1879).
Maria Ulrike Persdotter was the youngest daughter of Peter Larsson and Britta Jonsdotter. Peter was born 12 May 1794 in Tysslinge. They were married 25 Dec 1836. Maria Ulrike appears to be the only child of Peter and Britta. The others were probably from previous spouses. Children listed in the family in addition to Maria Ulrike were Anna Stina (b. 11 Mar 1821); Carl Lindberg (19 May 1824); Peter (b. 16 Jan 1827); Lovisa (b. 26 Oct 1828); Anders (b. 16 Sep 1831); and Carolina (b. 6 Aug 1834). Anna Stina is noted as an "o. äkta" (child born out of wedlock). Carl Lindberg is noted "H. son" (hustru's son), meaning the son of Britta with another spouse. "Gruvdräng," or mine laborer, Peter and family were recorded in the Skrikarhyttan (Nora parish) records through 1860 after his move from Tysslinge in 1820. Tysslinge is south of Gyttorp/Nora just west of Örebro.
---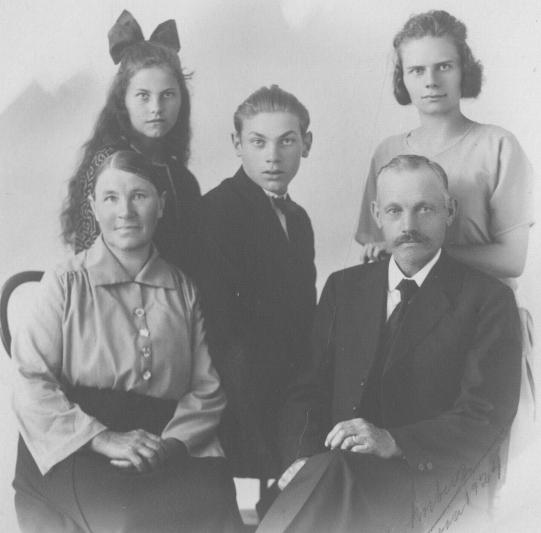 Karl Hagström
Parents: Erik Henriksson and Kristina Olsdotter Lindblad
Born 28 September 1863 Åshyttan, Nora, Västmanland, Örebro län
Died 31 May 1951
Married 1895 to
Augusta Vilhelmina Noréus
Parents: Karl-August Noréus and Karolina Karlsdotter Dal
Born 10 March 1866 Gyttorp, Västmanland, Örebro län
Died 23 September 1958 Gyttorp, Västmanland, Örebro län
Children: Ellen Augusta Olivia (4 Sep 1886-Aug. 1959), Signe Vilhelmina (31 Mar 1889-5 Aug 1968), Karin Marina (24 Dec 1891-unknown), Sven Mauritz (12 Sep 1894-25 Sep 1985), Karl Nils Thure (3 Mar 1897-unknown), Rut Linnéa (31 Oct 1900-15 Mar 1980), Agnes Margaretha (17 Mar 1903-Dec 1966) and Erik Harry (20 Aug 1909-unknown). (Photo: Karl and Mina Hagström, Karin (grandchild), Harry and Agnes, left to right).
Ellen Augusta Hagström (1886-1959) was born in Nora and apparently had a son Nils Tore Hagström (1998 Boupptechning, distribution of bank assets of Anny Maria Hagström, widow of Thure Hagström) who had children Birgitta (Liljeros), Anders (Hagström), Ingrid (Nord), Eva (Hagström) and Ulla (Åsblom). Ellen later married Klaus Eklund and they lived most of their lives near the coast in Oxelösund, Södermanslan. They had no children. Klaus Eklund was an engineer for the railroad, was known as a meticulous man who regularly went swimming in the saltwater bay and picked blueberries daily when in season.
---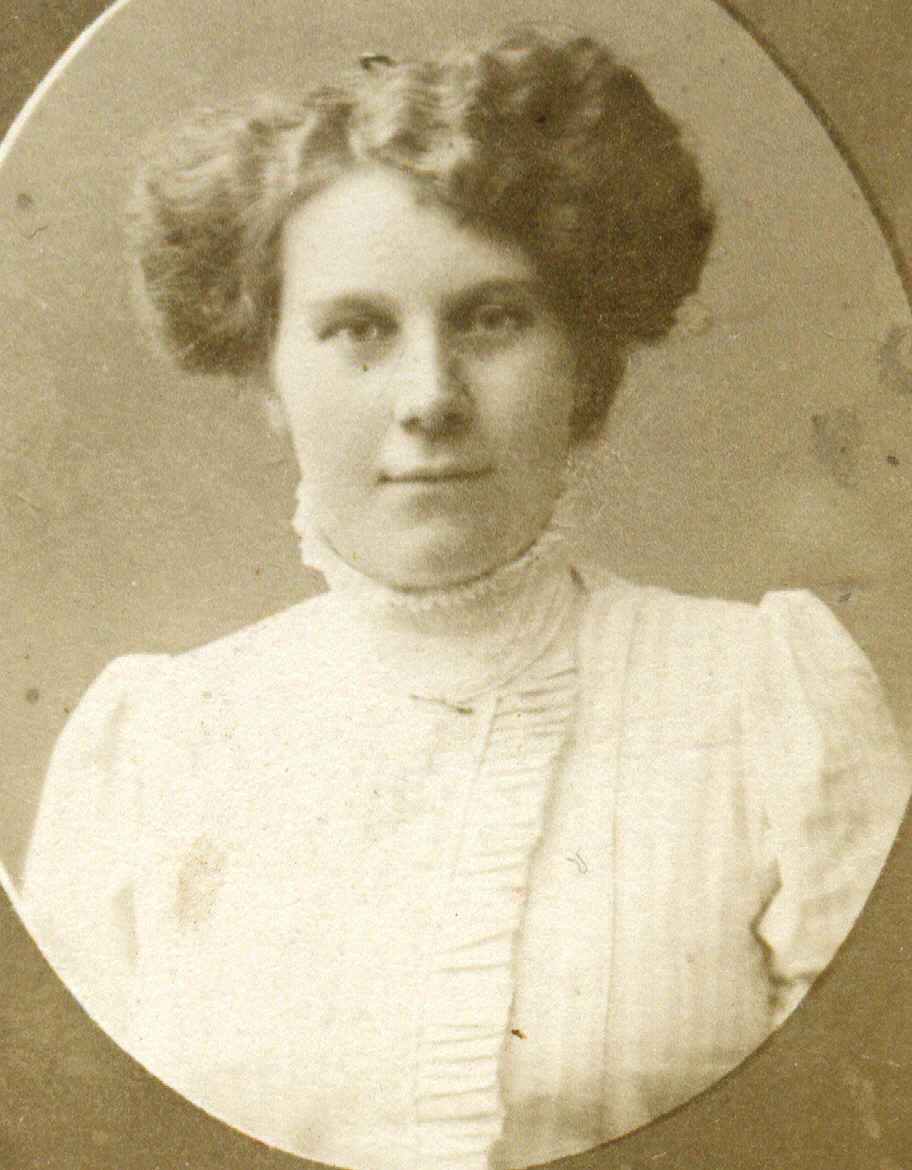 Signe Vilhelmina Hagström (photo left) was born in Knapptorp, Vikersvik in 1889 and had six known children.
Her oldest son was Eric Herman Eneström (1911-2006 m. Sally Sjöström, children: Nils Göran Herman Eneström (b. 1936), Ingegerd Christina Eneström Petterson (b. 1944) fathered by Herman Adolph Eneström of Vikersvik and born in Stockholm. Herman Eneström was the son of the Vikersvik "stationsinspektör" (rail station superintendent, abbreviated stins) Edvard Eneström (1852-1931) and served in the Swedish Navy as a "flaggjunkare" (equivalent of a master sergeant). Edvard Eneström was the son of physician Per Adolph Eneström (1831-1898) of Karlstad. Signe's son Eric Herman was child no. 11142 in the Allmänna Barnhuset in Stockholm indicated by a letter of thanks to the adoptive parents Larsson from Edvard Eneström. Eric was adopted and raised by the Larsson family who owned a "bondgård," a farm of 170 hectars (461 acres) with employees called Vidriksberg Gård in Valje, Skåne (Bromölla community). The main house and some stone buildings are still in use today. His foster mother was Anna Berta Elisabeth (Holst) Larsson and his foster father was Nils Alfred Larsson. By 1930 both had died and Eric at age 19 was left with a guardian in charge of the estate and its employees. Eric Herman Larsson married Sally Sjöström 10 Aug 1935 and had first born Nils Göran Herman Larsson. Eric changed his surname to that of his biological father Eneström sometime after the death of his foster parents and birth of Nils Göran who was born a Larsson. A few months after the birth of daughter Christina in Apr 1944 the family moved from the Skåne side of Valje to Valjeallén 10 on the Blekinge side. On 1 Oct 1948 Eric and Sally Eneström bought a small hotel called Hotell Edgar (Ungarsgatan 8) in the centre of Sölvesborg which they ran untill 1978. The lived on Nabbavägen between 1978 and 1989, then moved to Sankt Ibbsgatan in 1989 where Sally died in 2003. Eric moved to Gerbergården in Sölvesborg in Sep 2003 and lived there until his death in Dec 2006.
A letter to Eric Eneström and wife of 29 Aug 1951 written from the Jubileumshemmet (retirement home) in Nora by his recently widowed grandmother Vilhelmina Hagström appears to be Eric's first contact with the Hagström family: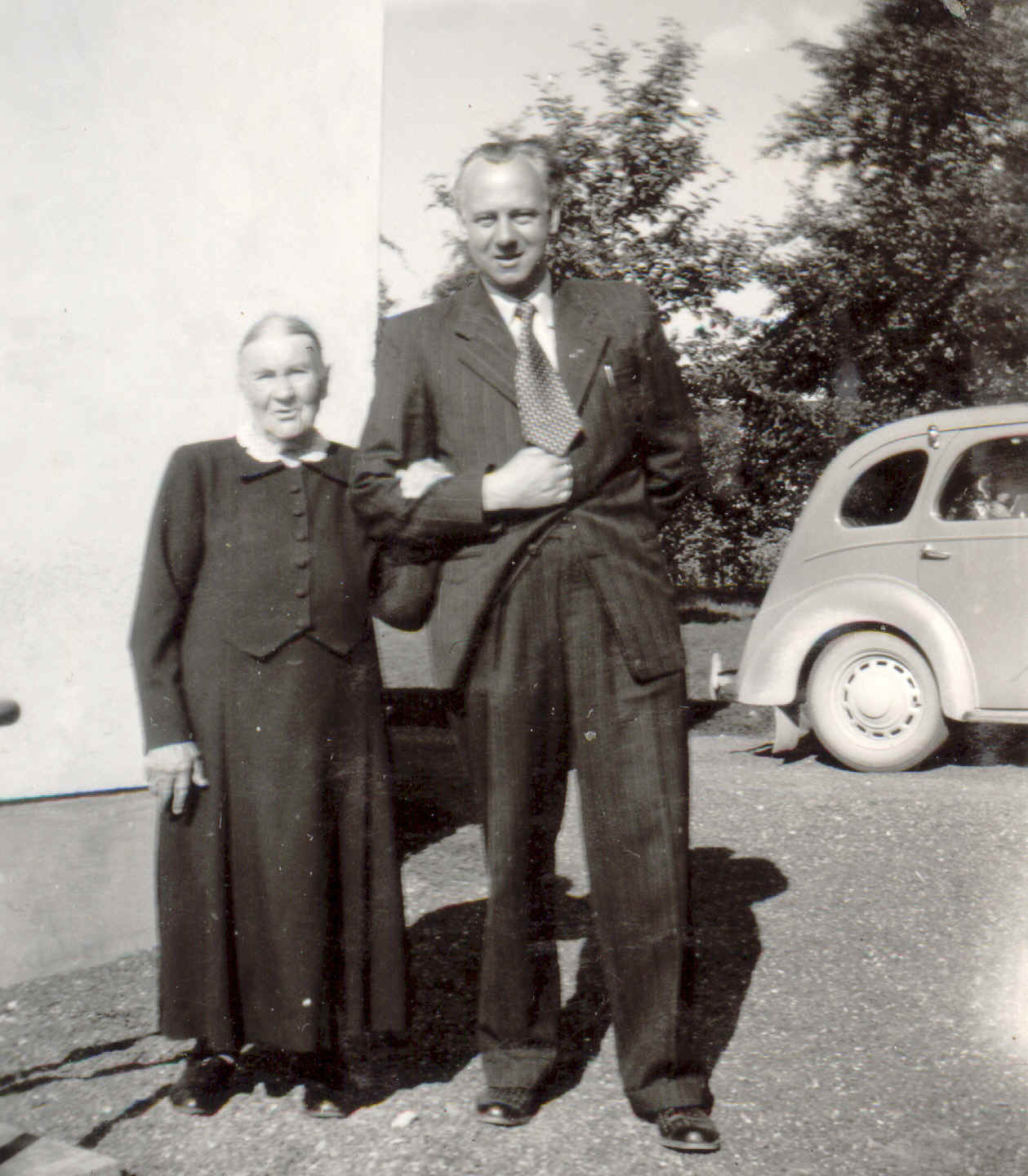 Jubileumshemmet the 29th of August. Mr. and Mrs. Eneström. I have friends here in Nora that visited me one day and related to me that my daughter had a son in Sölvesborg named Erik Herman, I know that my daughter Signe had a position with a gentleman named Godberg at which point Herman was with her, the father was a railroad station superintendent in Vikersvik. I am sending a picture of Signe, I have not received pictures since I wrote, when I receive pictures I am thankful to get them. My husband died last May, I have been visiting our children since I become single, all have it good, one is an electrician here in the company, one is a shop foreman in Karlstad, one is a community employee. Signe became a widow many years ago, I send her a little something regularly. I write poorly, I don't see well since I am 86 years old. Write to me, my address is Mina Hagström, Jubileumshemmet, Låda 61, Gyttorp.
This letter apparently precipitated contact between Eric and his grandmother Mina Hagström. Eric and children visited her at least twice before she died in 1958 (photo ca. 1954 above, daughter Christina in the car). Eric and his son Göran met Signe at least once each. Signe is said to have refered to Eric as the "sins of the youth" to Göran. The first time she met son Eric she remarked how much he looked like his father. Eric is said to have had frequent contact with his biological father Herman Eneström and family that included 8 half brothers and sisters.
Signe's second son was Harry Hagström (1916-1968 m. Johanna Andersson, children: Bror, Barbro, Nils Mats and Ewa). According to daughter Ewa, Harry spent his first 11 years in orphanages and foster homes.
Signe's third son was Nils Gösta (1919-1991 m. Doris Aaronson, children: Barbro and Marita) whose father is thought to be Nils Melker Hörlin. According to wife Doris, Nils resided in orphanages and foster homes until two older ladies raised him as foster parents.
Signe's fourth son Stig Hagström (1921-1986) whose biological father is unknown was adopted by Karl August Wikström (1864-1945) with whom Signe had two more children Barbro (b. 1925 m. Alf Johann Holmstedt, children: Helen and Birgitta) and Karl Bengt (b. 1927) Wikström. Signe died in 1968 in Stockholm, and was buried in Låssa, Stockholm (Upplands-Bro) cemetery (grave no. 166).
[Information on Signe's descendants was in large part provided by greatgrandson Håkan Björn Patrick Eneström of Goteborg, grandson of her oldest son Eric Herman and Sally Eneström].
---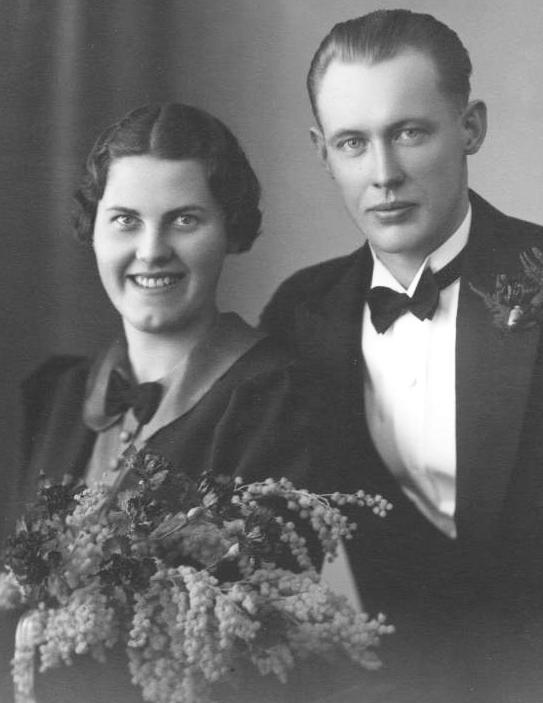 The third child of Karl and Mina Hagström was Karin Marina Hagström (1891-death date unknown) born in Bengstorp, Viker. Karin had a daughter named Karin (see photo above of family) who was adopted and raised by her grandparents, Karl and Mina Hagström. Young Karin married Nils Jonsson (photo left). The couple rented the downstairs apartment from Carl Teodor Dahlberg at Robsahmvagen 5 in Karlskoga for 65-75 kr. per month from 19 Mar 1937 thru 1 Jul 1944 (Carl Teodor Dahlberg's ledgers). Nils and Karin Jonsson had children Olle and Karl. Karin was still living in a nursing home in Karlskoga in 2007.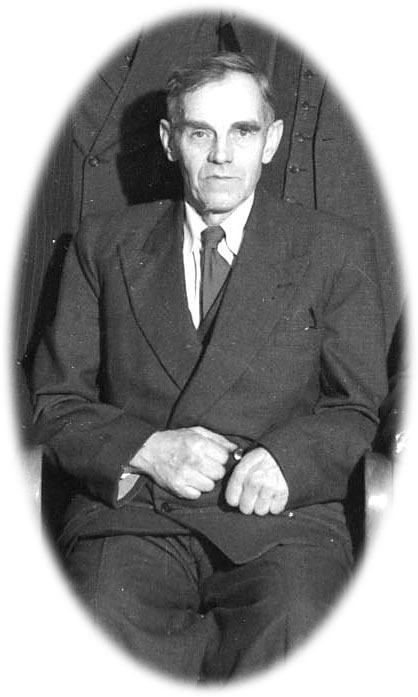 Fourth child Sven Mauritz Hagström (1894-1985) (photo left) was born in Bengstorp, Viker and married Sigrid Linnéa Johansson on 5 May 1917. He served the Vikers community for many years.
Fifth child of the Karl and Mina Hagström family Karl Nils Thure Hagström (known as Thure) (1897-death date unknown) was born in Bengstorp, Viker and married Anny Maria Johansson (died 1998). Thure emigrated to America and later returned to Sweden. He is said to have fathered a daughter while in America and returned there at least once to settle his property for benefit of the daughter and mother. He was a shop foreman in Karlstad. Thure's wife Anny outlived him many years. Her assets were distributed to all living relatives listed in a Boupptekning document of 25 Jun 1998 from the Lindesberg Bergslagens Sparbank. Several descendants of Thure's father, Karl Hagström, attended the auction of her belongings in Lindesberg which included a clock marked with the initials "C.H." that Thure had given to his father Carl Hagström many years before. It was returned to Thure upon his father's death, descendants tried to acquire the family heirloom, but it was lost to the family to an unrelated bidder.
Sixth child of Karl and Mina Hagström was Rut Linnéa (1900-1979).
Agnes Margareta Hagström (1903-1966) was born in Bengstorp, Viker. She attended the Tillskärar Akademin and Märta Skolan in Stockholm where she learned fashion design. There she lived with her Aunt Maria, sister of her father. In Gytrorp she opened a clothing boutique that hired sometimes up to four employees. Agnes married Nils Andersson (Sternling). Nils was born with surname Andersson and changed his name to "Neil Sterling" when he emigrated to America as a single man. After several years he returned to Sweden and changed the spelling to "Sternling" after which he married Agnes.
Youngest child of Karl and Mina Hagström was Erik Harry Hagström (1909-death date unknown) was born in Bengstorp, Viker and was a "montör" (installer or outfitter), apparently an electrician described by his mother in the letter to grandson Eric. He married an Ellen Charlotta.
---
According to oral family history Karl Hagström came to Gyttorp from Åshyttan when he was seven, worked as a miner at Pershyttan where he made 70 ore for 12 hr work per day in 1879. Åshyttan near current Ås was north of Gyttorp. "Hyttan" means a smelting or processing house over or near the numerous iron mines in the area. Pershyttan was a major operation in the area, east of Gyttorp and south of Nora. Karl later worked in Nitro-Nobel (Nitroglycerin AktieBolaget) in Gyttorp, a factory for manufacturing explosives established by Alfred Nobel. He had one of the most dangerous jobs in the factory. A co-worker standing near him was killed while he worked there from an explosion. He was active in early union organizational meetings that had to meet secretly in the forest since the factory or community would not permit them to meet on their property. After retirement, he and wife Mina as did his daughter Rut Linnéa and family lived in the Gyttorp Jubileumshemmet, a retirement home sponsored by the company, that still stands today.
Karl Hagström's parents were Erik Henriksson and Kristina Olsdotter Lindblad
Augusta Vilhelmina Noréus' parents were Karl-August Noréus and Karolina Karlsdotter Dal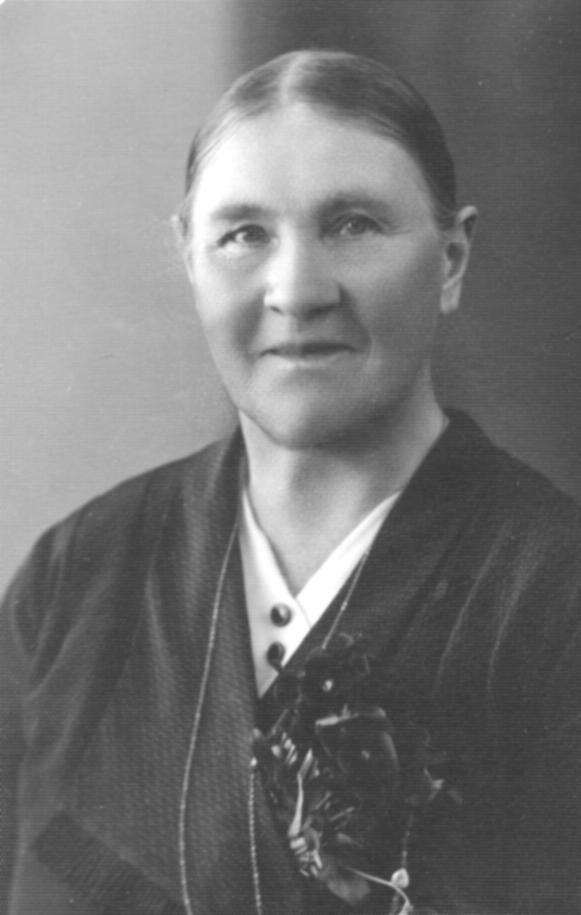 Augusta Vilhelmina Noréus was born, raised and lived her entire life of 92 years in Gyttorp. She and her opinions are mentioned in the interview at Gyttorp's Jubileumshemmet concerning husband Karl Hagström's early years when he was active in organization of the first worker's union in Gyttorp. Her 90th birthday was noted in articles in the local newspaper:
90 Ar. Nittio ar fyller den 10 mars fru Augusta V. Hagström, maka till framlidne fabriksarbetaren Karl Hagström. Jubileumshemmet, Gyttorp. Hon ar född I Gyttorp, Nora bergsförsamling, och har varit hemorten trogen under alla de gångna åren. 1939 flyttade makarna till Jubileumshemmet, där maken avled för fem ar sedan. "Mor" Hagström som hon kallas i hemmet, har varit en arbetssam och högt varderad kvinna, som genom sitt vänsnälla satt och redbara levnad skaffat sig stor aktning i sin omgivning. Kry och vital för sin höga ålder följer hon med dagshändelserna, och med sina grannar I hemmet tallas om vad som förekommer av markbara händelser. Hon har tillhört missionsföreningen på platsen och deltar i de gudstjänster och andra sammankomster som hålles i festsalen i Jubileumshemmet.
Hyllad 90-åring. Pa sin 90-årsdag på lördagen blev ankefru Mina Hagström, Jubileumshemmet, Gyttorp, föremål for livlig hyllning. Pa morgonen uppvaktade Gyttorps missionsförsamling med sång och tal holls av pastor Mats Lindkvist, som överlämnade blommor. Sedan uppvaktade barnen och övriga anhöriga med presenter och blommor. Directör Torsten Edlund förärade 90-åringen vackra blommor. Kyrkoherde Landgren o. pastoratsadjunkt Wedjesjö tackade för uppoffrande gärning när det gällde kyrkans sak. På eftermiddagen var samkväm anordnat i Jubileumshemmets högtidsal, där fru Hagström blev föremål for hjärtlig hyllning. Många telegram och blommor anlände under dagens lopp.
Augusta Vilhelmina (Mina) Noréus was the daughter of Karl-August Noréus and Karolina Karlsdotter Dal. Karl-August was born in Nora on 7 Jan 1837. He married Karolina in Feb 1859. In addition to Mina, they are known to have had a son, Alfred Noréus. Karolina died in 1878. Karl-August married Lovisa Svensson Jakobsdotter on 13 Mar 1895 in Älvstorp. Karl-August Noréus' parents were Anders Noréus and Britta Kristina Ersdotter. Anders was born 30 Aug 1811 in Nora and died in 1886. He was a carpenter who lived in Gyttorp, in the church records of 1851-1861 he is listed as a torpare in Gamla Pershyttan (just east of Gyttorp). At that time Karl-August was living with the family and was noted as having moved in 1852 from "O." Britta Kristina Ersdotter was born on 27 Dec 1810 in Nora and died in 1899. Anders and Britta had children, besides Karl-August, named Johanna (b. 1834), Augusta Vilhelmina (b. 1841), Matilda Lovisa (b. 1845), Josefina (b. 1848) and Christina Catherina (b. 1853), all born in Nora.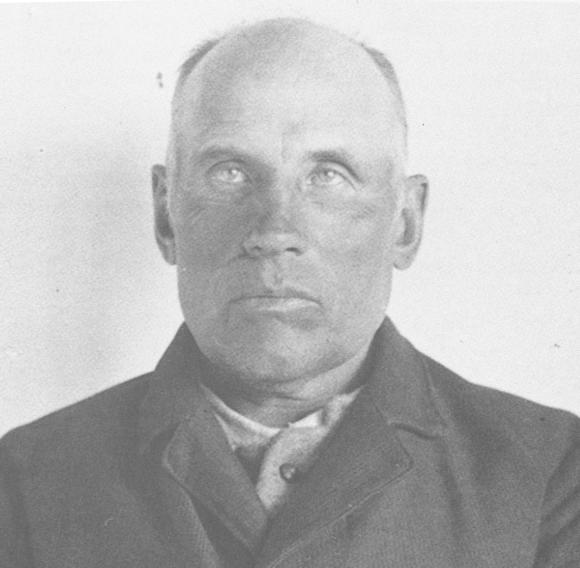 Karl-August Noréus was one of Nora's most colorful and notorious characters in the period. His exploits were wide ranging through most of Westmanland and surrounding areas into Norway and even Göteborg, Malmö and Stockholm to have been written up often in local newspapers and subsequently the subject of local history articles. In 1854, 17 year old Karl-August disappeared to Stockholm to enlist in the army, but quickly appeared back in Gyttorp. Despite the short time, he adopted the title ex-private in the artillery and that title followed him through all later arrests and court procedures. In 1861, his first court appearance on record of many was to face theft accusations. His modus operandi was to hang out at marketplaces, hotels and pubs from which he scouted out who had interesting goods, cash, and a little too much aquavit to drink so as to lower their guard as they made their way home through the countryside. Then he would follow them down the country roads home and way-lay them at the opportune time. He usually robbed fairly well to do farmers and bosses and was said to have often shared his loot with the lower classes in the area. He was an escape artist par excellance, no jail could hold him even if the arresting officers could get him there before he escaped. He had a knack for disappearing across thin ice on frozen lakes that no posse could equal, several times fell through the ice, survived the cold and escaped. Finally, at a time when many Swedes were willfully emigrating to America, the Swedish authorities gave him a little money and put him on an immigrant ship to America to get rid of him. Within six weeks, he was back in Nora up to his old habits. In later years, Karl-August mellowed out, he had five children from two marriages and lived to the ripe old age of 83. As late as his great grandchildren's generation, children were forbidden to speak of Karl-August Noréus by their elders. As can be expected, he was a typical "blacksheep" of the family and of considerable embarrassment to his immediate family. The details of his life story is now a popular topic of local history and his exploits are still related periodically in local journals. The most complete recent account of his exploits is in Stortjuven Noréus, in Pershyttans Hembygdscirkels, no. 13 1995.
---
Erik Henriksson
Parents: Henric Andersson and Anna Ersdotter
Born 16 July 1824 Nora, Västmanland, Örebro län
Died Unknown
Married 26 December 1857 to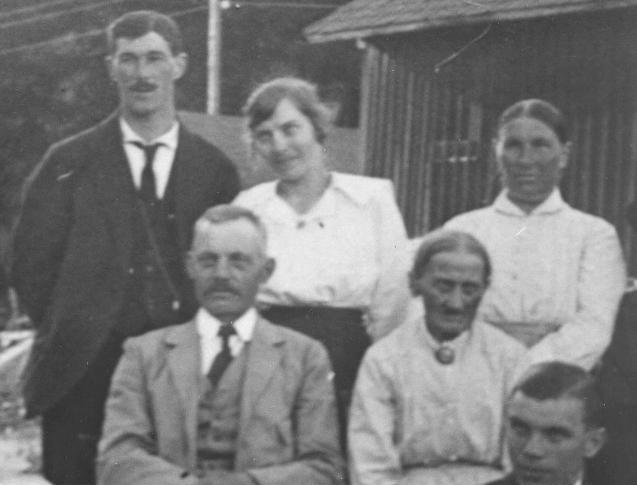 Kristina Olsdotter Lindblad
Parents: Olav Persson Lindblad and Maria Olsdotter
Born 7 February 1840 Järnboås, Västmanland, Örebro län
Died 12 March 1925, Finntorp, Nora, Västmanland, Örebro län
Children: Gustaf (21 Mar 1860-5 Dec 1870); Karl (28 Sep 1863-31 May 1951); Lovisa (2 Aug 1866-3 Dec 1868); Maria (b. 29 Nov 1869); Johan (b. 12 Apr 1873; m. Alma Teresia Löfgren); Lovisa (b. 23 Aug 1874); August (b. 6 Jan 1878; m. Alma?).
August and Karl both appear to have adopted the surname Hagström. Johan appears as both Eriksson and Henriksson in records. (Photo: Back, Ernst Rudolph Carlssson, wife Rut Linnéa Hagström, her mother Mina. Lower, Karl Hagström, his mother Stina Lindblad, and Nils Ture Hagström)
Erik Henriksson's Nora parish birth record confirms his father was "Inhys." Henric Andersson and his mother Anna Ersdotter. It is possible he was born in Pershyttan. In 1863 Erik and family were in Åshytte where they had moved from Skotttorp in Skotthytte. Son Karl (Hagström) was not listed, although he was born there in 1863. Erik's last name was spelled Hinnersson in the Skotttorp record and it was noted that he had a work permit (arbetskort). He and the family had moved there from Axberg on 3 Nov 1861. They moved in 1869, place unknown. A personal book in the possession of descendants that belonged to Erik Hindersson was named Nordens Tid. The first two inside flyleaves say "Tillhors Erik Hindersson och hans hustru Christina, Västra Finntorp 1873." The third page says "Till horig Skogsvacktaren Eric Hindersson Ringshytte, Hustrun Christina Lindblad 15 Nov 1859." On the back flyleaf is written "Son Carl Erik fodd 1870, Dotter Maria 1871." A handwritten note inside also says "Erik Henrikssons, anka 2 kgr."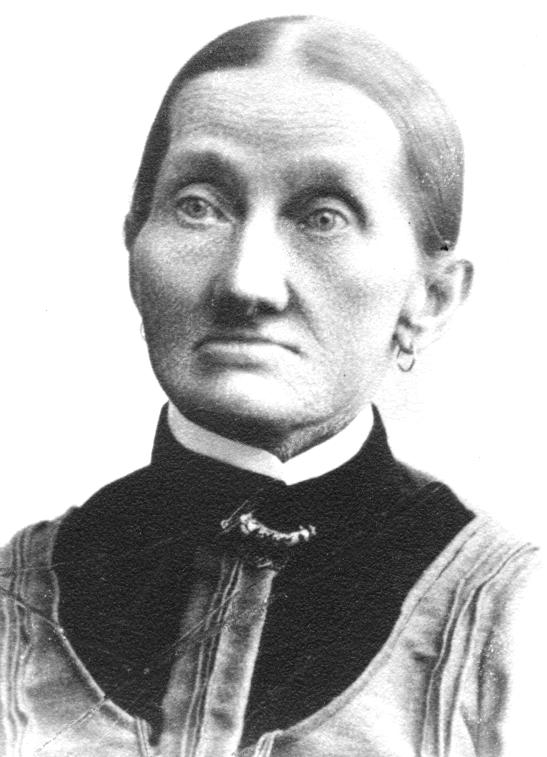 Kristina Olsdotter Lindblad whose short name was Stina (first name also written Christina in her family bible primer) is also referred to with surname Hindersson or Hinnerson and in other places referred to as "Hinnersmora" or "i Kinnermora" by family members.
"Krutgumma" Stina Lindblad's ancestry has been described briefly in the article Min Släkt På Fädernet by Kyrkoadjunkt Martin Lindblad in Nora Stads Och Bergslags Tidning No. 43, 13 April 1962. Her known ancestry is one of over 400 years within primarily the area Järnboås in Nora commun in Västmanland, Orebro län, Sweden and secondarily the area around Nora village known as Nora Bergsförs where she lived until her death. One exception was a marriage to an immigrant descendant of King Frederick I of Denmark from Schlesvig-Holstein whose family immigrated into the region in the late 17th century from northern Germany. Her more detailed royal family history is summarized in The Royal Line of Kristina Olsdotter Lindblad of Järnboås and Nora, Västmanland, Orebro län, Sweden.
---

Slide Photo album of the Hagström, Carlsson and Lindblad Families
Rut Linnéa Hagström and Ernst Rudolph Carlsson were the greatgrandparents of Maria Kristina McKeehan, daughter of the website author. Kristina Olsdotter Lindblad was Maria's fourth greatgrandmother.
---
Sons of DeWitt Colony Texas
© 1997-2009, Wallace L. McKeehan, All Rights Reserved