SONS OF DEWITT COLONY TEXAS
© 1997-2012, Wallace L. McKeehan, All Rights Reserved
Charles C. McKeehan--Index

CHARLES COFFNER MCKEEHAN
(1821-1877)
Parents: Landon & Nancy Girdner McKeehan

SARAH MARIA SYLER
(1833-1901)
Parents: Peter H. & Sarah Adams Sylar

Charles Coffner McKeehan

was born June 3, 1821 in Monroe County, Tennessee and was the oldest child of Landon and Nancy Girdner McKeehan. We know little of his early life, his schooling, religious and cultural environment or his personal philosophy. He was probably raised and trained in farming since his father Landon was a farmer. In census records, he is listed as a merchant and carpenter and was an accountant at the time of his death (see below). Military records indicate that he and younger brother Alexander Haywood were Privates in Company H of the 5th Tennessee Infantry (Volunteers) in the Mexican War. They enlisted in Athens, Bradley County, Tennessee on Nov. 6, 1847, served under Captain Harrison Dill and General George P. McClellan at the Jalapa National Bridge in Vera Cruz, Mexico. C.C. was promoted to 1st Sargent on 1 Mar 1848. Descendants and relatives never mentioned this military service although it is well-documented in official records. Charles and Alexander were discharged on the same date in Memphis on Aug. 20, 1848. They both married Sylar girls who may have been sisters. Charles Coffner McKeehan and Sarah Maria Sylar were married October 24, l850 in Bradley County, Tennessee. Charles and Sarah were the parents of twelve children, all born in Arkansas except the oldest Peter Hartley McKeehan who was born in Bradley County, Tennessee in 1851. Second child Charles Houston McKeehan was the first to be born in Saline County, Arkansas in 1853.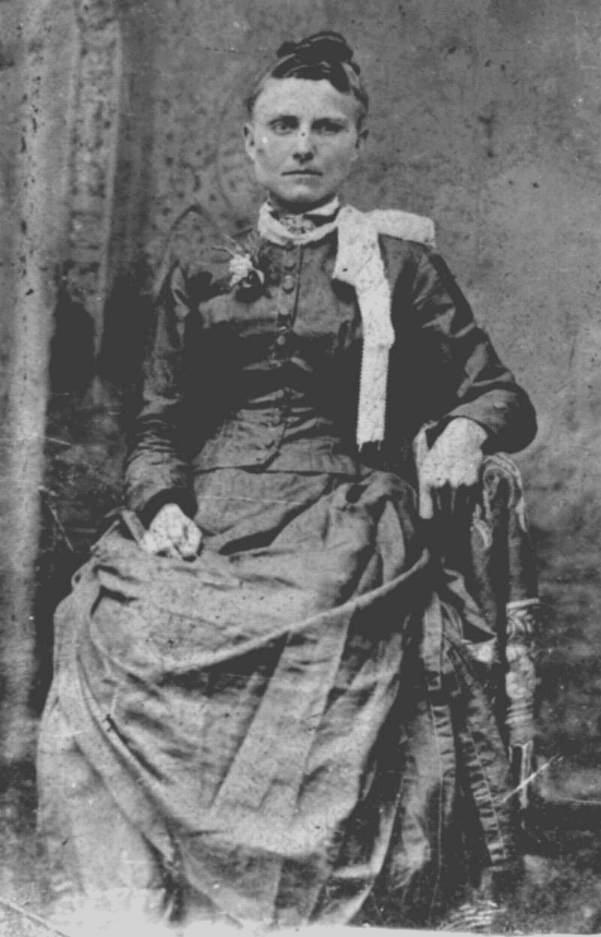 Sarah Maria Sylar was born March 4, l833 in Knoxville, Knox County, Tennessee. She is the daughter of Peter Hartley Sylar (1796-1877) and Sarah (Sally) Adams (1808-1888). Peter Hartley Sylar was the oldest child born in Virginia of Jacob Sėyler Jr. (Jacob Siler/Sylar) (1763-1826) of Frederick, Maryland and his Virginia-born wife Jane Hartley. Jacob Sėyler Jr. is believed to be the youngest son of immigrants from Northern Alsace-Lorraine (then Germany) Johann Jacob Sėyler, a cooper, from Birlenbach, who married Dorothea Schaff from Retschweiler. Johann Jacob Sėyler was the son of Matthai Sėyler, citizen and church censor at Birlenbach. The family left Alsace-Lorraine in 1752 for America and are thought to have arrived before or in 1755. Jacob Sėyler Jr., son-in-law of Peter (Boston) Hartley, is believed to be the Jacob Siler referred to in "Davy Crockett's Own Story" (Citadel Press, NY, pg. 22) to whom 12 year old Davy was hired out to drive cattle on the Abingdon Road between Natural Bridge and the Crockett Tavern in Tennessee.

Charles Coffner McKeehan and Sarah Maria Sylar have not yet been located in the 1850 census of either Tennessee or Arkansas. He is listed as household 967, a merchant living with wife Sarah M. and children, Peter, Charles, Archibald, Virginia and Nancy E. with assets of $12,300 in the 1860 census of Benton, Saline County, Arkansas. A laborer aged 20, George W. Allen, was living with the family. Since son Peter was born 15 Aug. 1851 and son Charles 28 Nov. 1853, Charles Coffner, Sarah and son Peter must have moved from Bradley County, Tennessee to Saline County, Arkansas between those dates. Charles Coffner McKeehan's brother Lafayette McKeehan, a farm laborer, and wife Nancy also appear as household 819 in the 1860 census of Saline County.

In the middle of the 19th century, Arkansas was virgin territory with pine forests in the highlands and rich delta soil in the lowlands along the Missisippi, Arkansas and Red Rivers. The family lived in the area formed by the junctions of Saline, Grant and Hot Springs Counties near the city of Benton between Little Rock and Hot Springs.

In 1863, C.C. McKeehan was an Associate Justice of the Peace of the Saline County Court that participated in an order empowering and providing funds for Clerk of Court to remove Saline County records to a safe place in hiding if they were endangered by Federal scouts, raiders or armies:
State of Arkansas, County of Saline. At a called Term of the County Court begun and held at the Court House of Said County, on Monday the 31st day of August A.D. 1863, were present the Hon. Joseph Scott, Judge of said Court, C.C. McKeehan, Associate Judge, and G.H. Zuber, an Acting Justice of the Peace of Said County, before whom were had the following proceeding, to wit: Whereas, this County, as well as the country generally, is in great danger of being overun by federal Scouts, raids or armies, whose common practice is to cut up, mutilate and destroy the Archives of States and the Records of Counties, and whereas this Court is very desirous of securing the Records of the County uninjured, it is, therefore, ordered by the Court that the Clerk requested, in cse of imminent danger from said enemy, to remove from the Court House, to some private place, to be selected by himself, the said Records; and in order to enable the Clerk to effect this object, it is ordered further, that the sum of five hundred Dollars be, and the same is hereby appropriated, and the Clerk is authorized to issue Scrip therefor, payable out of the County Treasury, whenever necessity shall require the same to be done. Ordered, upon motion, that the Account of Larkin Collins, Clerk of the Court, be and the same is hereby allowed, and ordered to be paid out of the County Treasury for the sum of $30.35. Odered, that Court adjourn. s/ Joseph Scott, C.J. s/ C.C. McKeehan, Associate J.P. s/ B. F. Zuber, Associate J.P.
By 1866, the family was in Hot Springs County where they were in the 1870 census. Charles is listed as a carpenter living with wife and housekeeper Sarah and children, Peter, Charles, Flippin, Virginia, Mary, Bragg, William and Ada with an estate of $10,400.
In the middle of the 19th century the dream of many Americans was to go west and that they did by covered wagons, trains, horseback and any other feasible way. Charles Coffner McKeehan dreamed of the Tarrant and Parker counties of north Texas. No doubt he dreamed of the opportunities to exercise his carpentry and business skills that were offered by the booming area. Sometime between 1871 and 1873, he rented space in a boxcar on the Iron Mountain "M.P." railroad in which he could move family, belongings, animals and tools of his trade to Texas. An outbreak of measles prevented Parker County, Texas from becoming the hub of the next generation of this McKeehan family. They got as far as Texarkana on the border of Texas, Arkansas and Louisiana in Miller County, Arkansas where Charles had to postpone his dream, unload, rent a house and seek employment until the family recovered. However, the originally temporary stop became permanent and the tri-states Texarkana area became the hub for the next generations of this line which began in Ireland, Germany, Pennsylvania, Virginia and Tennessee. Spokes of the wheel branch out in many directions, but for the majority of descendants the area is the hub, the home country.
Like central Arkansas, the Texarkana area also offered virgin timber and tillable land. The lumber industry was in full swing and sawmills driven by huge steam boilers were humming to capacity. It was in one of these that former justice of the peace, merchant and carpenter Charles Coffner McKeehan employed his knowledge of math, bookkeeping and office management skills to make a living and provide for his family. A huge explosion of a boiler adjacent to his office injured him so badly that he never recovered. He died on January 13, 1877 in Miller County, Arkansas. Charles Coffner lies on the east side of Harmony Grove Cemetery, next to wife Sarah Maria. In 1996, descendants placed a modern, prominent stone marker at the site.
Arkansas pension records for 1818-1900 indicate that widow Sarah Maria Sylar McKeehan applied for a pension based on her husband Charles Coffner McKeehan's service in the Mexican War. Since her marriage certificate was destroyed in Bradley County, Tennessee in the Civil War, Nash Evans (J.P.), witnesses A.H. and Samuel W. McKeehan, her doctor S.A. Simmons, and John D. McKeehan who knew her since childhood attested to validity of her marriage. Sarah Maria Sylar McKeehan held the family together the best she could with the help of the older children until her death on May 20, 1901. According to some descendants, she was living in 1880 in Garland Township, MillerCo with 25 year old son A.O.F. McKeehan. She is known among descendants as a rugged individual, able to ride a horse as good as a man and a midwife. According to granddaughter Mabel McKeehan Wise, she was "a licensed midwife and rode horseback with her med bag and a shotgun tied to the saddle." She got about $10 for a delivery and often as not did not get paid.
---
CHILDREN
CHARLES C. MCKEEHAN & SARAH M. SYLAR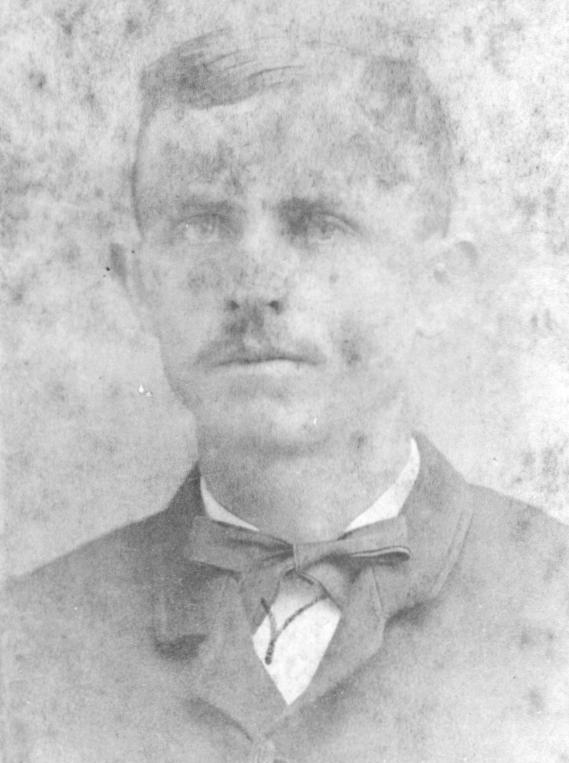 PETER HARTLEY MCKEEHAN
Parents: Charles C. & Sarah M. Sylar McKeehan
b. Aug. 15, 1851 BradleyCo, Tennessee
d. Nov. 8, 1890 Arkansas
m. in Arkansas
Carrie M. Patterson (1857-1938)
Parents: Robert Judson and Malinda J. Black Patterson
Likely named after his grandfather Peter Hartley Sylar and great grandfather Peter Hartley, family Bible records indicate that Peter died as a young man of 39 in Arkansas. Born in 1851 in Bradley County, Tennessee, he was a one or two year old when he moved with parents to Saline County, Arkansas. Probably because he moved a lot and his early death, relatives of sister Virginia McKeehan Gray passed the story around that Peter disappeared from his parent's home one dark night and was never heard from again until after the Civil War because he was afraid to fight. Peter would have been a ten year old at the outbreak of the war. Carrie M. Patterson McKeehan was born in Ringgold, Catoosa County, Georgia and later buried there in the Anderson Cemetery. According to her death certificate, Carrie died of a cerebral hemorrhage while living with son, Claude Alton, at 3200 E. 36th St., Chattanooga at the time of her death. Daughter Ida Mae Jenkins of the same address signed the warrant. She was a member of East Lake Methodist Episcopal Church. Children Claude and Ida were born in Tennessee (1887-1888), but the third child, James, was born in Arkansas in 1890. Claude never married and at the time of his death from cerebral hemorrhage he lived at 3200 E. 36th St. in Chattanooga and was a retired railroad employee according to his death certificate. He is buried in Ringgold, CatoosaCo, GA. At the time of her death, Ida Mae McKeehan Jenkins also lived at the same address and was a member of the East Lake United Methodist Church. She is buried in Anderson Cemetery in Ringgold, GA. Ida and Archie Jenkins had children Ruth and Anita (m. Ellis H. Bean). James R. McKeehan who died at age 92 was a member of the Methodist Church, Senior Neighbors and was retired from Plumbers and Steamfitters Local 43 of which he was a member for 72 years in Chattanooga according to his death certificate. He is buried in Forest Hills Cemetery in that city.
Children
Claude Alton
(1887-1942)

Ida Mae (1888-1977)
m. Archie W. Jenkins

James R. McKeehan
(1890-1982)
m. Nora C.
---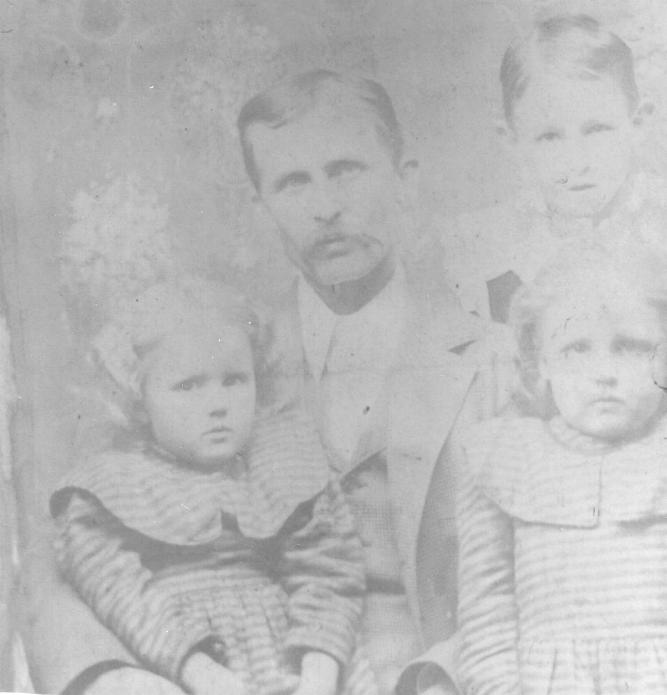 CHARLES HOUSTON MCKEEHAN
Parents: Charles C. & Sarah M. Sylar McKeehan
b. Nov. 28,1853 SalineCo, Arkansas
d. Dec. 1, 1930 HamiltonCo, Texas
m. 1. 13 Jun 1872 Hot SpringsCo, Arkansas
Mary E. Ridley (b. 1857)
2. 18 Jul 1877 MillerCo, Arkansas
Nancy Melvina (Nellie/Mellie) Wright
b. Nov. 2, 1862 Valley Mills, BosqueCo, Texas
d. Mar. 3, 1944 DallasCo, TX
(Photo: Charles Houston with daughters Florence and Bertha and probably youngest son Totson Taxus).
---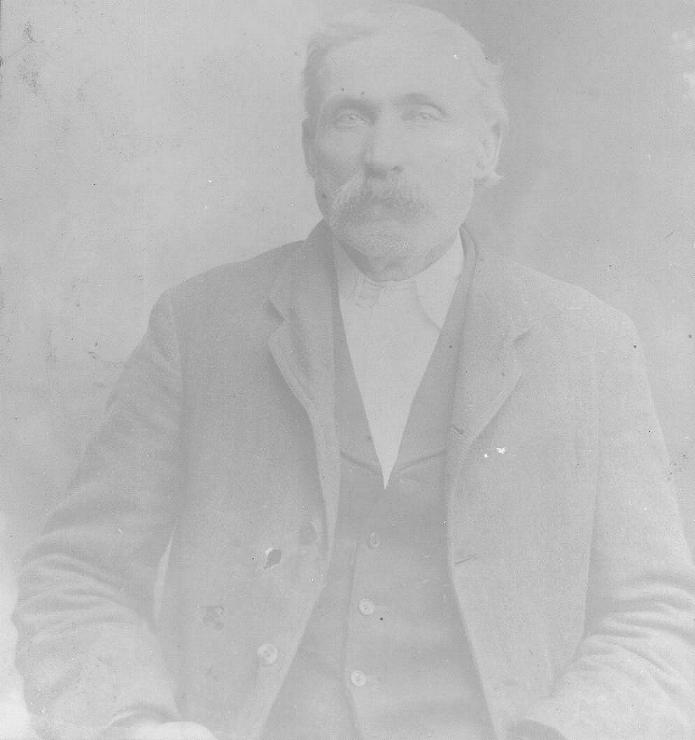 ARCHIBALD OVERTON FLIPTON MCKEEHAN
Parents: Charles C. & Sarah M. Sylar McKeehan
b. Nov. 20, 1855 SalineCo, Arkansas
d. Jan. 25, 1922 MillerCo, Arkansas
m. 14 May 1887 MillerCo, Arkansas
Emma J. Watson
He was known as Uncle Flip, a farmer who lived and died in the area southeast of Texarkana. Various records refer to him as A.O.F., Archibald, Flippen and Flippin. Uncle Flip is buried with wife and some of his children on the east side of Harmony Grove Cemetery, just north of his father Charles Coffner and Sarah McKeehan. Until 1996 when descendants placed a marker at the site recalled by nephew Wallace C. McKeehan, his burial site was unmarked.
Children
Lula (b. 1891)
m. 1. Chandler
2. Payton Wright

Emma (Emmie)
(1894-1930)

Joseph Shelby
(1898-1974)
m. Emma Smith

Harry Virgil (b. 1902)
m. 1 Gladys Green
2 Maggie Green
(1911-1944; m. 1929)
3 Mary Wheat
---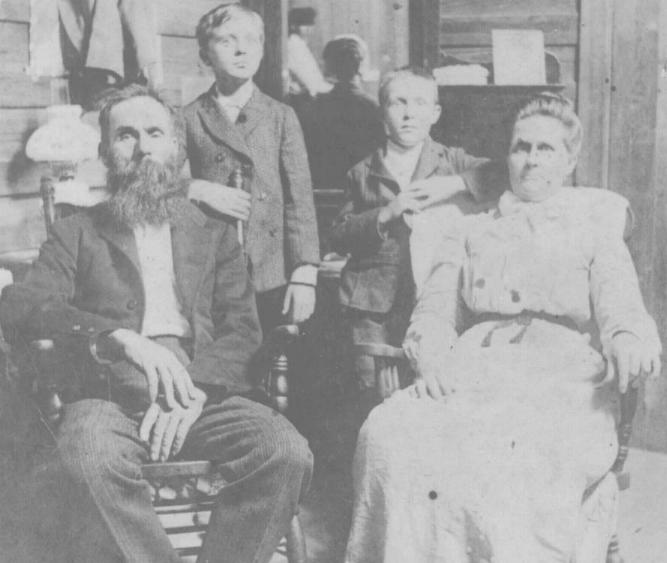 VIRGINIA ARKANSAS MCKEEHAN
Parents: Charles C. & Sarah M. Sylar McKeehan
b. SalineCo, Arkansas Feb. 27, 1858
d. Dec. 25, 1939
m. 13 Jun 1872 in Lena, Hot SpringsCo, Arkansas
Joshua Chesterfield Gray (1852-1907)
Parents: John C. and Mary Minerva Lunsford Gray
Virginia and Joshua, none by relatives as Jenny and Josh, lived in the Texarkana area throughout their lives and have a large number of descendants in the three states area around Texarkana. They are buried in the Old Harmony Grove Cemetery south of Texarkana. Hot Springs County marriage records state Josua C. Gray, 19, wed Virginia A. McKeehan, 14, at residence of John Gray by Wm. ??, a young Baptist minister. Granddaughter Nettie Moore Camp's records indicate that Virginia's brother, Charles H., age 19, married Mary E. Ridley, age 15, at the same time.
Children
Jesse Chesterfield (1874-1949)
m. Lona McBride

Charles Coffner (1876-1955)
m. 1. Grace Laverna Moore
2. Martha (Mary) Lee Jackson
3. Tarotha Aaron
4. Nell Costic
5. Ollie Cheney

Annette (Nettie) Virginia
(1878-1968)
m. John David Moore

George Washington (1881-1904)

Martha Lea (1884-1965)
m. Mark Edward Jackson

Ida Elizabeth (b. 1886)
m. Ruben Giles

Alta Lillian (1889-1978)
m. 1 James H. Works
2 William Glanis Dendy
3 Samuel Stewart
4 Deliverance Throckmorton;
5 Richie

Minnie (1891-1922)
m. Jeff E. Works)

Ruth A. (1894-1908)

Lona (1896-1975)
m. Quiller Melvin Day

Mae Helen (1900-1990)
m. Marshall Nardone Hobson
---
NANCY ELLEN (ELIN) MCKEEHAN
Parents: Charles C. & Sarah M. Sylar McKeehan
b. Jan. 1, 1860 SalineCo, Arkansas d. Sept. 13, 1868
Nancy was less than nine years of age when she passed from this life, left no heritage, no descendants. She was gone, but not forgotten throughout the lives within the circle of people who remember that she was there among them.
---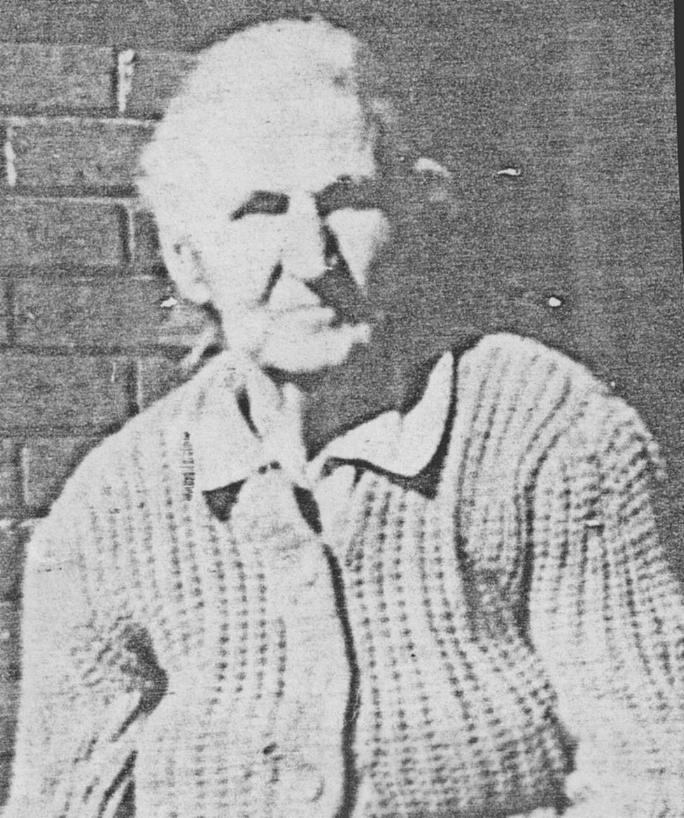 MARY ELIZABETH MCKEEHAN
Parents:Charles C. & Sarah M. Sylar McKeehan
b. Feb. 10, 1862 SalineCo, Arkansas b. Feb. 10, 1862 SalineCo, Arkansas
d. 26 Jun 1952 Texarkana, BowieCo, Texas
m. 3 Sep 1882 MillerCo, Arkansas
Charles Fairfield Swanger (1855-1916)
The Swangers clustered about Texarkana, worked in various trades and civil service. According to nephew, W.C. McKeehan, his Aunt Mary suffered severely from arthritis in her later years. She is buried in Harmony Grove Cemetery. [Photo: Daughter Lavenia and Mary Elizabeth looked sufficiently similar in later years to cause some descendants to suggest the photo may be Lavenia rather than Mary Elizabeth.]
Children
Ellen (1887-1982)
m. Dee Greer

Lillian S. (1887-1984)
m. Thomas Gist Lurry

Opelia (d. 1968)
m. Thurston Lurry

Charles Wilburn (1888-1957)
m. 1 Margaret Catherine Crank
2 Lee

Luther E. (1893-1968)
m. 1 Rosie Tanner
2 Inez Robinson

Allen A. (1895-1917)

Oscar E. (1897-1962)
m. Virginia A. Kemp

Lavenia "Ben" (1901-1983)
m. 1 Jasper Barto
2 George Formby


Raimon (1905-1979)
m. 1 Vivian E. Allen
2 Connie)

Allie m. McCarty

Walter
---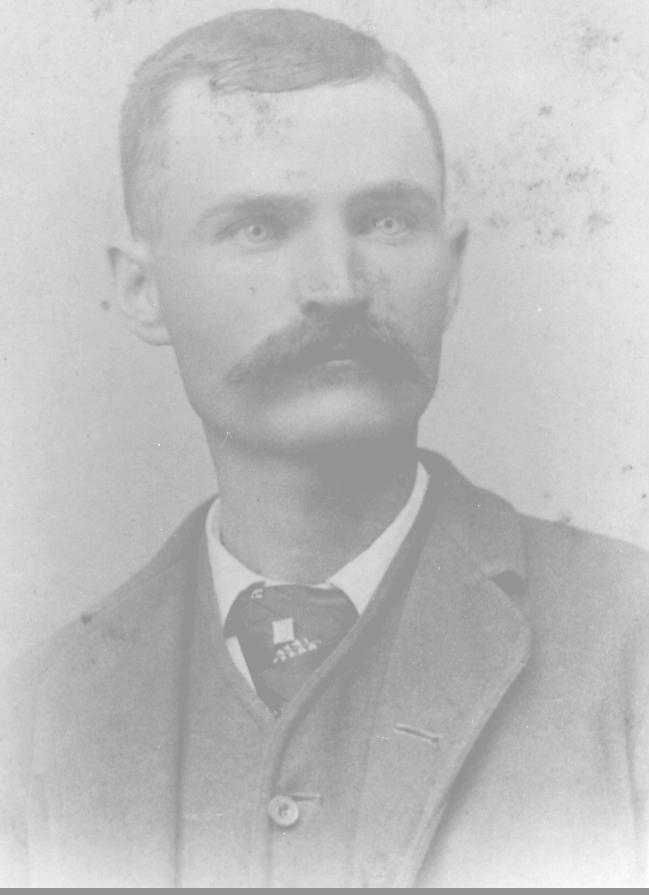 BRAXTON BRAGG MCKEEHAN
Parents: Charles C. & Sarah M. Sylar McKeehan
b. Dec. 28, 1863 SalineCo, Arkansas
d. May 9, 1939
Braxton lived his life as a single man. He was an outgoing type of guy who was dear to all the kin of Charles and Sarah McKeehan. He was known as Uncle Pat. He lived near the James Washington McKeehan family for many years in a little one room house. He was a skilled carpenter, handyman and builder. He spent a number of years doing maintenance work for local hospitals in the Texarkana area. He came to Bloomburg,Texas home of Jim and Josie McKeehan to take his death bed. Some of the girls said that he wanted to be near his beloved Josie and Jim when he passed away. The writer (W.C. McKeehan) was there at the time and I held him in my arms when he took his last breath. He is buried beside his parents in Harmony Grove Cemetery.
---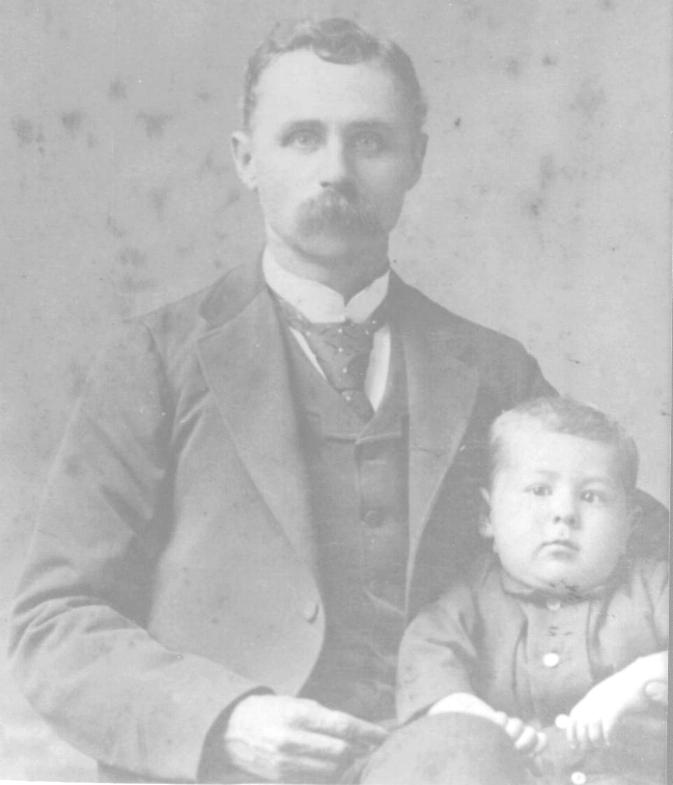 SAMUEL WILLIAM MCKEEHAN
Parents: Charles C. & Sarah M. Sylar McKeehan
b. Jan. 4, 1866 Hot SpringCo, Arkansas
d. Sep. 1946
m. Rebecca L. Paulk (1874-1932)
William was known as William Lee and Uncle Sam. He was a skilled carpenter and builder. He spent some time around Beaumont, Texas. He and wife Rebecca are buried in Stateline Cemetery. A marker for infant daughter stands in Harmony Grove Cemetery.
Children: Audrey; Mildred; Charles R. (b. 1897); Elizabeth W. (died infant);
---
ALTA ANN MCKEEHAN
Parents: Charles C. & Sarah M. Sylar McKeehan
b. March 16, 1868 Hot SpringsCo, Arkansas
d. 16 Sep 1942 Springhill, WebsterPr, Louisiana
m. James (Jimmy) Thomas Dunigan (1868-1899)
Children
James Clinton (1886-1949)
(m. Lonilla Turner)

Mary Molly (1888-1963)
(m. J. Edmond Pagan)

Ophie D. (1890-1978)
(m. John E. Posey)

Charlie Cleave (1892-1962)
(m. Ruby Oakley)

Luther Austin (1894-1979)
(m. M. Eugenia)

Claude Overton (1896-1992)
Papa James Washington McKeehan referred to the Dunigan couple as Alta and Jim. They lived most of their lives around Springhill, Louisiana. In some records, Alta is listed as Ada. Alta and some children are buried in Springhill Cemetery.
---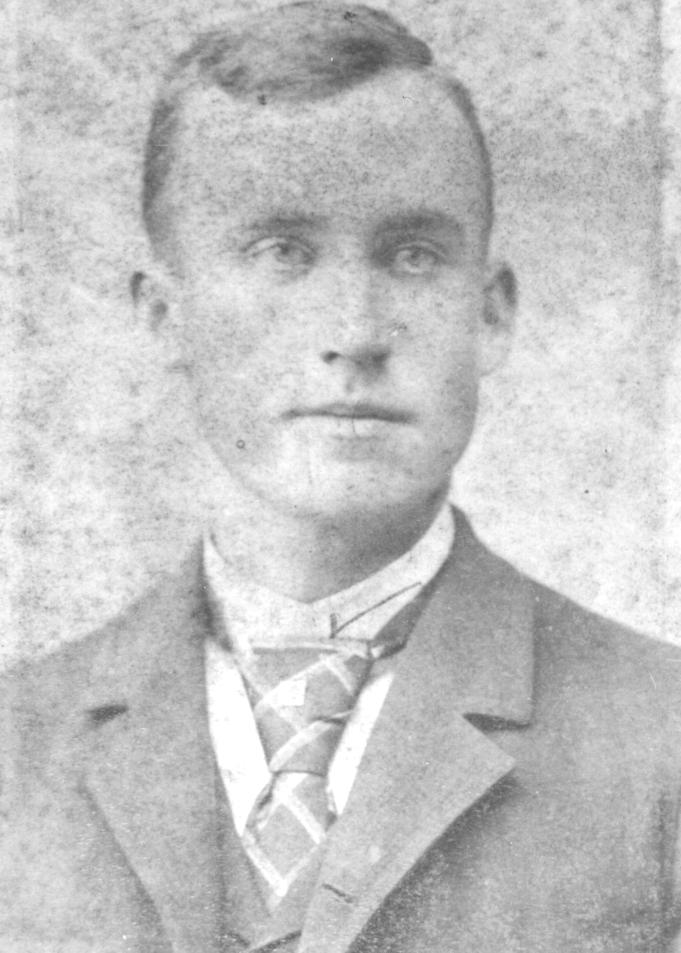 JAMES WASHINGTON MCKEEHAN
Parents: Charles C. & Sarah M. Sylar McKeehan
b. Dec. 29, 1870 GrantCo, Arkansas
d. July 14, 1956 CassCo, Texas
m. 1. 31 Jan 1893 MillerCo, Arkansas
Pearl Lomax (b. 1876)
2. 24 Mar 1900 MillerCo, Arkansas
Josephine Moore (1882-1950)
Parents: James M. and Nancy P. Touchstone Moore
Children: James Patrick, Laura Josephine, Ray Warren, Paul Jones, Glenn Marie, Henrietta Florence, Mabel Clara, Marjorie May, Wallace Clark, Ruble Bradeen, Emma Camilla, Jesse Rebecca, John Braxton.
Papa James Washington McKeehan loved his family dearly and the following shows it more than any one event. According to daughter Florence, when his youngest sister Ida died, he wanted to go to her funeral. There was a mixup on the time, when they arrived the service was over and the mourners had come and gone. It was a cold February day and only the dying embers of a fire indicated that a service had been there. Florence related
"As the old man stood there knowing that all his brothers and sisters had gone down into the Valley of the Shadow of Death and that he was the only one left of his generation, he simply cried. It must have been one of the saddest days of his life."
[Editors note: Ida A. McKeehan Canant died in 1939, Mary Elizabeth McKeehan Swanger, another sister, was the last of the generation to die (summer 1952) before James Washington McKeehan. Widower Papa James Washington McKeehan lived with daughter Florence and husband Howard Lee on their Cass County farm in the period 1950-1956]
Details on the family, that of the author and editor, W.C. and W.L. McKeehan, are outlined separately.
---
WALTER J. MCKEEHAN
Parents: Charles C. & Sarah M. Sylar McKeehan
March 31, 1873-March 7, 1876
This little boy of less than three years had no time to leave impact on the generation around him or future generations. He was here long enough to feel his parent's love and gone before knowing the joys, struggles and trials the rest of the family and descendants experienced.
---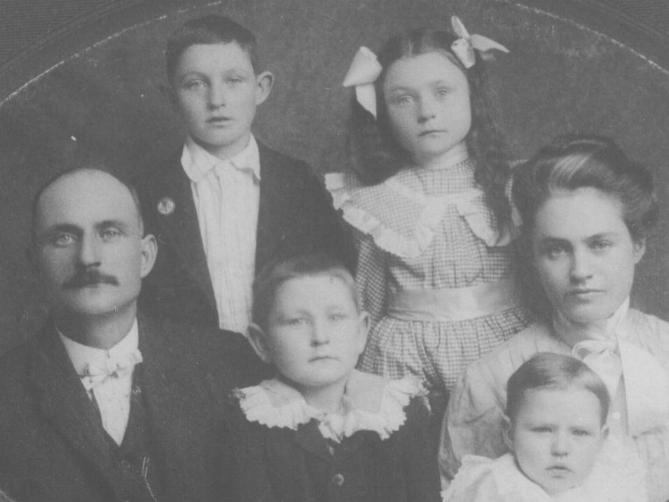 IDA ALWILDA MCKEEHAN
Parents: Charles C. & Sarah M. Sylar McKeehan
b. March 14, 1876 MillerCo, Arkansas
d. 2 Feb 1939 CassCo, Texas
m. 10 Jan 1895, MillerCo, AR
Eugene Eldridge Canant (1876-1939)
Parents: George Washington and Lucinda J. Hadaway Canant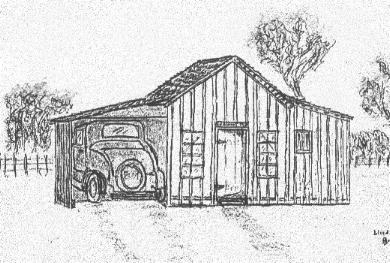 Ida and Eldridge Canant were farmers and merchants in the Texarkana area. Eldridge Canant was a doctor with an office in Bassett, TX in 1931. Their marriage in 1895 was witnessed by S.F. Walker and J.W. McKeehan. Both are buried in O'Farrell Cemetery west of Atlanta, Texas.
[Sketch of E.E. Canant's doctor's office in Bassett, TX, 1931 by grandson Lloyd Canant]
Children
Oscar Edward
(1895-1989)
m. Lela Victoria Wood

Myrtle (1897-1981)
m. Reel Elvin McCaslin

Luther Austin
(1899-1973)
m. 1. Iva Ozell Garrett
2. Ann Firth

Ethel (1903-1997)
m. James Henry Nunn

Edna (1905-1999)
m. Billy Oliver Brison

Claude Howard
(1909-1911)

Earnest W.
(1911-1952)
---
SONS OF DEWITT COLONY TEXAS
© 1997-2010, Wallace L. McKeehan, All Rights Reserved