SONS OF DEWITT COLONY TEXAS
© 2001-2007, Wallace L. McKeehan, All Rights Reserved
DeWitt Colony Expansion: The Burkets, Kents and Zumwalts
Site Visit 2001
Missouri Homesites of the Burket, Kent and Zumwalt Families
The Isaac Kent Farm and Cemetery, Warrenton, MO
The heart of the cemetery. There are 15 known headstones in the plot most of which are laying flat for protection against further damage due to falling trees and wind until restoration. Mr. Costello is aware of all geographic details and condition of artifacts in the area. In this writer's opinion, historians and descendants of the Kent family could not have had better fortune than for this property to have ended up in the hands of Mr. Costello. He and his family are natives of the area which is where he hunted as a boy when it was wilderness. He explained how excited he was when by accident he found the old cemetery was on property which he had bought next to his homesite. He explained with excitement the history of the site and past and current plans for its protection and restoration over time. Working with the Kent descendants who are interested, Mr. Costello explained in detail how he plans to fence the plot, restore the artifacts and construct paths which add to the beauty and sentimental value of the area.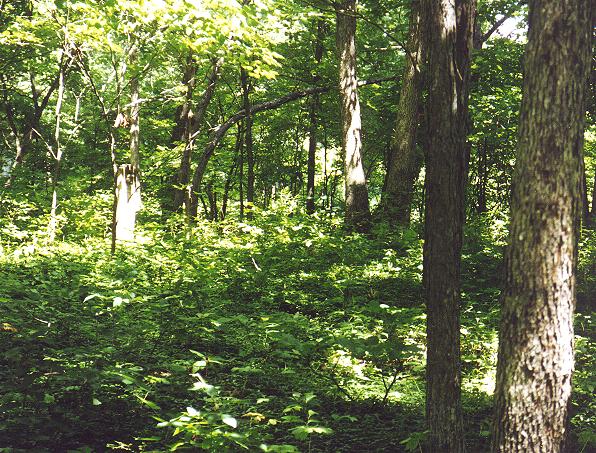 The back edge of the cemetery site which is a steep bluff down to the creek which separated the cemetery from the site of the historic Isaac Kent home which was some distance on the other side of the creek. For the last year, Mr. Costello has been concerned over the fate of the Isaac Kent headstone which had laid flat near the edge of the bluff for years. The depression where it lay was clearly visible, but the stone has not been there for the last year.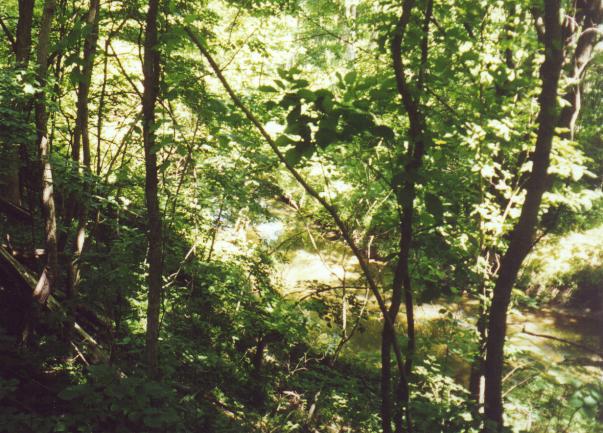 The worst was suspected, the main Kent headstone might be lost due to erosion or vandalism. However, in exploring the site together we surprisingly located the pieces of the headstone (see below) lying next to Mrs. Kent's upright headstone where it had not been lying since Mr. Costello obtained the property. With relief, we concluded that that visitors must have moved the pieces of the stone to its current site. The Lucy Hopkins Kent headstone is upright on the right, that for Isaac lying to the left.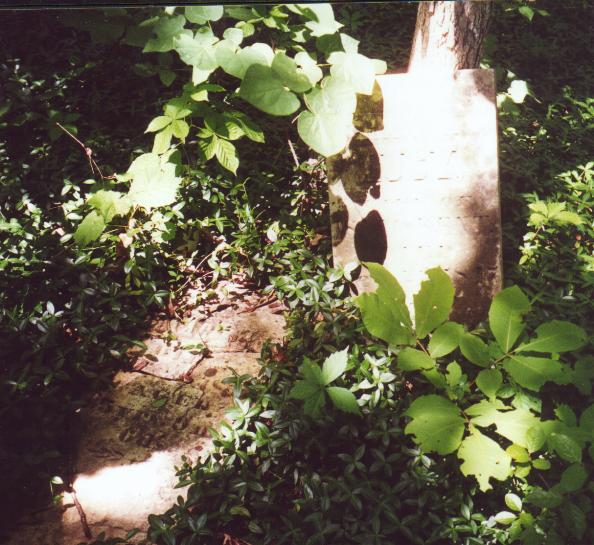 The main headstone of the patriarch Isaac Kent which was apparently recently moved next to wife Lucy Hopkins Kent's upright stone above is in several pieces awaiting restoration.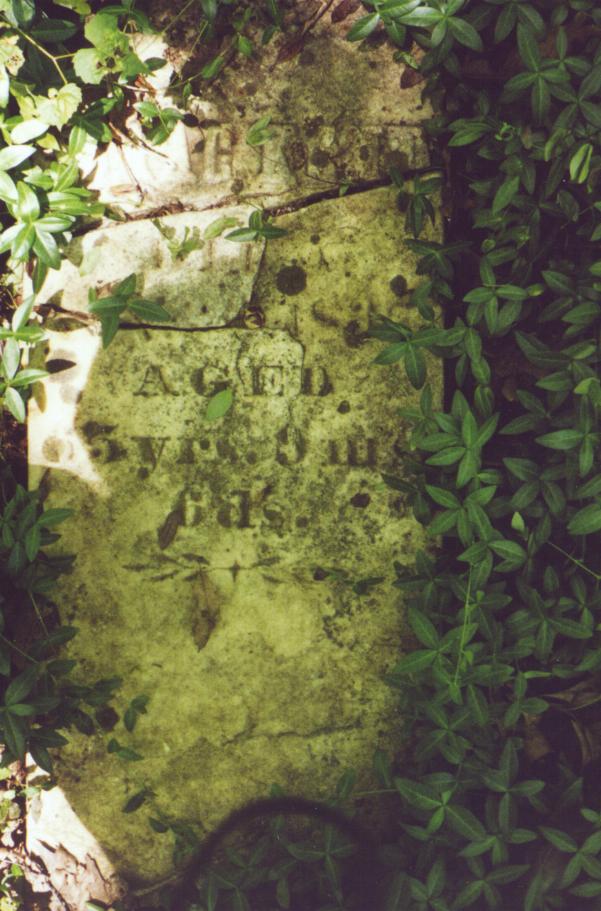 ---
SONS OF DEWITT COLONY TEXAS
© 2001-2007, Wallace L. McKeehan, All Rights Reserved