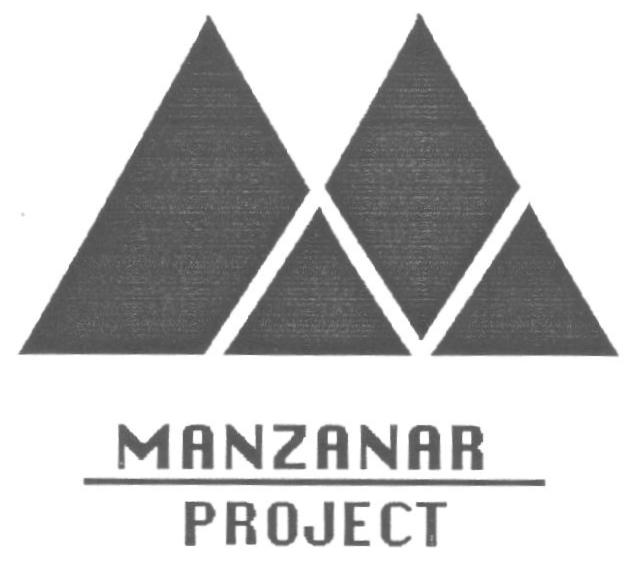 A Global Action Project
Simple, practical and effective solutions to the planet's most critical problems

Alleviation of Poverty, Hunger, Environmental Pollution, and Global Warming Through Sea Water Horticulture, Aquaculture and Silvaculture in Deserts
Video: Lecture at Gordon College about Manzanar Project, 2012
Children's Book: The Mangrove Tree: Planting Trees to Feed Families (Roth & Trumbore), 2011
Article: Love of Science Breeds Life of Humanity, Pacific Citizen, Nov. 2008
Article: Mangroves fight hunger. Reuters, May 2008
Article: "Out on the mudflats [on the Eritrean Red Sea] another old soldier is attempting the impossible: turning the tide of poverty by growing mangroves. The gardeners of Manzanar would be proud." referring to Sato, the Maritime Johnny Appleseed in Forest of the Tide by Kennedy Warne, National Geographic, February 2007
Dr. Sato honored with Asahi Glass Foundation 2005 Blue Planet Prize for "showing the possibility of building a sustainable local community in the poorest area of the world"
Article:
Desert Saint
by Pagan Kennedy, The Boston Globe 2004.
Video: The Mangrove Man (Rolex Award for Enterprise, 2002) (Three Parts)
New York Times Article: A Drug's Royalties May Ease Hunger by Andrew Pollack. Royalties from the anti-cancer drug Erbitux may indirectly benefit the Manzanar effort since Dr. Sato was one of the four original inventors.
Articles & Reports by Dr. Gordon Sato, Project Leader: Planting Mangroves in Non-Native Environments; The Manzanar Project: Towards a Solution to Poverty, Hunger, Environmental Pollution, and Global Warming Through Sea Water Aquaculture and Silvaculture in Deserts; earlier reports on the project.
Dr. Sato named a 2002 Rolex Laureate for Enterprise in Tokyo---"Sato stands as a role model for scientists to show that one can, and should, apply laboratory-based knowledge in a much wider world…Here is proof that you do not have to be 'bright young things' to have an ingenious and workable idea."
"My conclusion from my experience as expounded in these examples is that in efforts to use science to improve the lives of people, technology is the easy part. The difficult problems are politics, culture, and religion....However, we, as scientists, have a legitimate claim to be able to formulate valid opinions in these areas and, possibly, we must. We are scientists. We are heirs to the age of reason......What are the problems facing the human race for which rational thinking could be employed to find practical, viable solutions?"--Gordon Sato Acceptance Speech SIVB Lifetime Achievement Award
On his organization of a Cold Spring Harbor meeting in honor of deceased scientist Gordon Tompkins: "I hired a string quartet of Julliard students and a jazz combo headed by a former member of Count Basie's band....I asked the participants to contribute to the cost. Jim Watson stood up and said, 'Don't make us look cheap; I'll pay for the musicians.'.....the jazz concert. The air was electric with emotion. We were listening to music that Gordon loved. Each was thinking personal memories of Gordon, and we were united in our love of this man, and the shared values that he embodied. One of the greatest satisfactions of a scientific career is the people."
---
The Manzanar Project is a privately funded humanitarian effort that offers a practical and effective solution to several of the planet's most critical problems. The project was conceived by Dr. Gordon H. Sato while a Professor at the University of California-San Diego. Pilot experiments in waste-algae-brine shrimp culture and the food chain were begun on the Manzanar Project at test sites in the Salton Sea with the support of Charles Crocker, David Rammler and the Mary A. Crocker Foundation. The project was further developed under the administration of Dr. Sato, Director, and Dr. Wallace L. McKeehan, Associate Director at the W. Alton Jones Cell Science Center in the Adirondack Mountains of New York (Lake Placid) where the Eritrean test project began during Eritrea's war of independence from Ethiopia. The Manzanar Project was inspired by the camp in the California desert where Dr. Sato and his family were interned during World War II and where as a teenager he began thinking of how a self-sufficient society could be built in deserts.
Shingo Nomura of the Centre for Global Action provided initial support for the Manzanar Project in Eritrea during the war for independence. Founding members of the Manzanar committee were: Kei Arima, Stanley Cohen, Lawrence Grossman (deceased), Niels Jerne (deceased), Tom Maciag (deceased), Rita Levi-Montalcini (deceased), Shingo Nomura, Jesse Roth, Martin Rodbell (deceased), Jonas Salk (deceased), Howard Schneiderman (deceased), Lewis Thomas (deceased), Susumu Tonegawa, Gary Trudeau, and Jim Watson. In its initial years, Petros Solomon, Eritrean Minister of Fisheries, and his successor, Ahmed Haj Ali provided critical support.
This unofficial website is managed by Dr. Wallace L. McKeehan as a tribute to Dr. Gordon Sato and his supportive associates at the beginning of The Manzanar Project in the Adirondack Mountains of New York State.
Visti the current official corporate website at
The Manzanar Project--Low-tech Solutions to Hunger & Poverty.
©1998-2013, Wallace L. McKeehan, All Rights Reserved