SONS OF DEWITT COLONY TEXAS
© 1997-2017, Wallace L. McKeehan, All Rights Reserved
Memoirs | Correspondence | Filibuster Philip Nolan | Site Visits: Nolan Expedition & Ft. Teran
Peter Ellis Bean
(Pedro Elías Beán)
1783-1846

Nolan Expedition
10 Years in Spanish Prisons
Tennessee Captain with José Morelos
Morelos Emissary to USA
Battle of New Orleans
Colonel Republic of Mexico
Texian
(Adapted and modified from Thrall's Pictorial History of Texas, Timmon's Morelos of Mexico, Lay's The Lives of Ellis P. Bean and Memoir by Ellis P. Bean). Peter Ellis Bean was born in Grainger County, Tennessee 8 Jun 1783, probably at or near "Bean's Station." He was the son of William Bean Jr. (possibly the III), who was the son of Capt. William (1721-1782) and Lydia Russell (1726-ca. 1790) Bean, first settlers of current Tennessee and friends of Daniel Boone.
---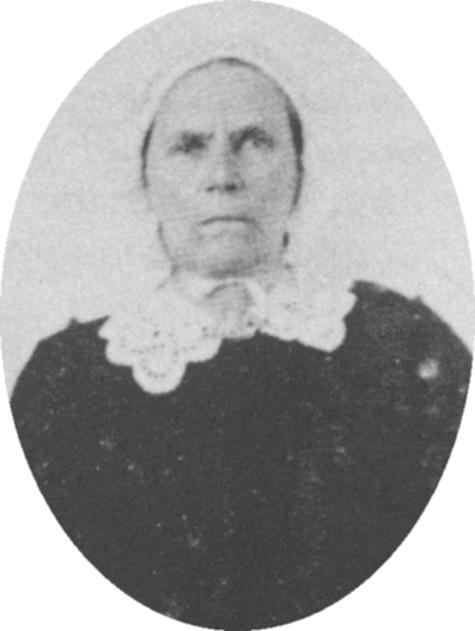 Peter Ellis Bean is thought to be a first cousin of Sarah (Sallie) Bean, wife of Benjamin Selman, the fourth great granduncle of the author, (WLM). Sarah Bean, born 6 Mar 1798 in FranklinCo, Georgia, was the daughter of Captain Robert (1764-1824) and Martha Womack (1754-ca. 1845) Bean. Capt. Robert Bean is believed to be the Robert Bean who was a son of William and Lydia Russell Bean, who had documented children William Jr., Robert, George, Russell and Sarah and probably a Jane, John, Jesse and Edmund. [Some researchers believe that this Robert Bean was son of John Bean, a brother of William Bean.] Capt. Robert Bean fought at the Battle of Kings Mountain and killed British Major Fraser at Musgroves Hill in 1780 in the Revolutionary War. Peter Ellis Bean was the son of William Bean Jr. whose activities are difficult to precisely dissect from his father and the numerous other William Beans in Tennessee history. He is believed to have owned land around Bean's Station on German Creek which was established in 1778 by Jesse and Robert Bean and possibly other Bean relations. William Jr. is thought to have been captain of a militia company at the Battle of Kings Mountain. William Bean Jr. (d. 1798) had children Ahab, William, Fenta, Edmund, Elizabeth, Jesse and Lydia in addition to Peter Ellis Bean. Peter Ellis Bean's uncle Edmund Bean, who was a Revolutionary soldier, was killed by Indians in 1807, but his widow whose maiden name was Margaret Ellis died at age 81 in WashingtonCo, Arkansas. It is conceivable that Peter's mother was also an Ellis from which he received his middle name. A letter of 1837 from Nashville from an apparent nephew of Peter Ellis Bean, Edmund Bean, refers to the death of "uncle Russell Been" in August of 1826. According to author Martha Crabb, Russell Bean, brother of William Bean Jr., was killed by a knife wound in WashingtonCo, TN on 9 Jan 1826, it is unclear whether the letter was in reference to this Russell Bean.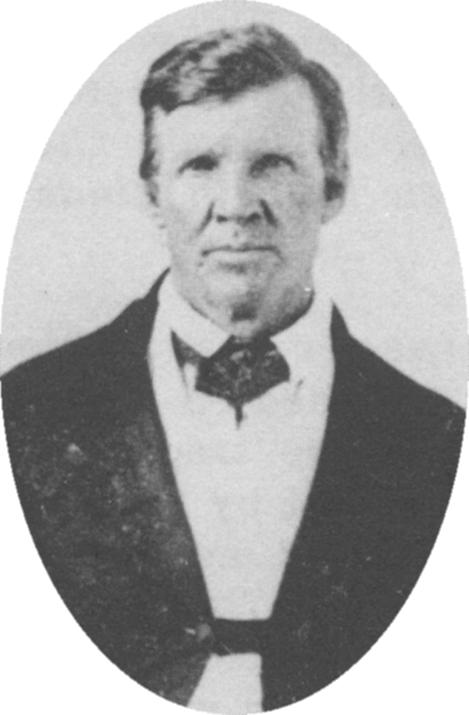 Benjamin Selman (b. 17 Nov 1795 ElbertCo, GA-5 Jan 1873 CherokeeCo, TX) was the son of Thomas and Jemimah Greenlease Selman of VA, GA, SC and eventually FranklinCo, TN. Ben Selman met and married Sarah Bean in FranklinCo, TN ca. 1817. He served with the TN Mounted Volunteers under Gen. Andrew Jackson in the War of 1812 in Gen. John Coffee's division and moved to BentonCo, AL in the mid-1830's, abt 1845 the family moved to CherokeeCo, TX and along with relatives Stafford, Thomas and Willis Selman settled around Alto. Ben Selman was CherokeeCo's first elected member of the TX legislature. Benjamin Selman and Sarah Bean Selman are buried in a separately fenced plot of largely Boyd sites in the cemetery next to the Old Palestine Church outside Alto, CherokeeCo, TX which they helped found in 1844-1845. After the death of his Sarah Bean Selman in 1868, Ben Selman, age 74, married a 24 year old Sarah Ann, maiden name unknown, which was understandably resented by his children with Sarah Bean. In 1870, a letter from Benjamin Selman, a member of the Texas Legislature from CherokeeCo, to his daughter Sarah Lewis: "I don't go anyplace but Artamacia Boons and James McNiels and sister Nancy Evans. Nancy is mighty pleased with my wife she says. She gets around well and can get rid of business fast and you know that suits Nancy. She loves work." [Nancy Selman, sister of Benjamin Selman, wife of Evan Evans, is the fourth greatgrandmother of the author, WLM, Artemesia Selman was the wife of Reuben H. Boone]. For a comprehensive, Selman, Bean and Germany family genealogy, see Over the Mountain by Martha Crabb (copies may still be available on request at 414 Floyd Ave., Dumas, TX 79029)]
---
At age seventeen, Peter Ellis Bean's father, sent him with a flat-boat load of goods from Tennessee to trade on the Mississippi River, although according to Bean his father disapproved of his lust to wonder at an early age. At Muscle Shoals the boat capsized, and Bean escaped with nothing, but his clothes. He continued on to Natchez where he met relatives and then Philip Nolan, who was assembling a group for catching mustang horses in Texas. Bean joined this expedition, and was elected second in command. At a block house, near the present town of Tehuacana, they were overtaken by a party of Spaniards under Miguel Francisco Músquiz, on the 21st of March, 1801. Nolan was killed, and his companions who had not deserted or escaped were made prisoners. Bean, upon whom the command devolved, was bitterly opposed to a surrender; but Músquiz promised that the Americans should be sent to Natchez and released, and the others insisted on surrendering. On reaching Nacogdoches they were chained in pairs, marched to San Antonio, and then to the Rio Grande. According to Mexican custom, the prisoners were frequently moved from one prison to another. Bean exercised his various talents to make himself valuable, earn money to supply his necessities and acquire limited freedom of movement. At San Luis Potosí where he stayed for more than a year, he became a shoemaker and at Chihuahua he established a hat manufacturing enterprise. He reputation spread for manufacture of hats of such quality that he soon obtained a monopoly on the local hat trade, had several employees and gained the respect of residents of the region. After four years, discovery of plans for escape, betrayal by fellow prisoners on the Nolan Expedition and attempts to escape temporarily abrogated his success and privileges. He survived execution by a throw of the dice with one point lower than the unlucky member of the group.
After removal to Acapulco, Bean continued to plan escape by feigning sickness, but became sick when moved to the hospital. He was further punished for complaining and resistance to his captors. On return to the prison from the hospital, he escaped, but was betrayed by a crewmember on an Irish vessel which had agreed to hide him and aid his escape by boat. He was returned to solitary confinement to a tamed local variety of lizard as his only companion. Bean leaped at the opportunity presented by his Spanish captors need for knowledge concerning blasting local rocks and proclaimed himself an expert at the business although it is unclear exactly what level of skill he actually possessed. In that capacity, Bean again acquired privileges and prepared to escape by sending out for various purchases including weapons and ammunition and recruited fellow prisoners to accompany him. After a torturous, but innovative journey through the rugged countryside, Bean was recaptured and returned to Acapulco castle prison.
By that time in 1811-12, the insurrection initiated and led by Father Hidalgo was in progress and Bean and other prisoners were offered their liberty if they would serve the viceroy in the Royal Army against the uprising. Bean readily accepted the opportunity, assumed a position of leadership among his fellow prisoner-soldiers and allowed themselves to captured by insurgent forces under Morelos where they were happily received into the Republican forces. Morelos soon learned of Bean's munition skills and Bean established several powder mills, furnaces for casting cannon and weapons of steel and workshops for preparing diverse arms and ammunition. Bean distinguished himself by engineering large scale defections from the Royal Forces to the Republicans and exhibited leadership in action that brought him the rank of Colonel. He was in command of the troops that captured the city of Acapulco including his former captors. In contrast to the Mexican Indian insurgents under his command, Bean insisted on humane treatment of prisoners and was admired for the trait by both sides. Bean met and became acquainted with most of the important chieftains of the Mexican independence movement including Gen. Manuel Mier y Terán and Felíx Fernández (Guadalupe Victoria). After numerous successful engagements and rejection of an offer to marry by a Spanish noblewoman's family, the insurgency began to falter and Bean was sent in the fall of 1814 by Morelos as an agent to promote the Mexican Republican cause in the United States, "to bring on a campaign against the province of Texas, and ...to make some provision for a supply of arms." He found at Nautla on the coast north Vera Cruz, one of Lafitte's vessels, the Tigre ("Tiger"), under the command of Captain Dominic You, which had just defeated a British brig offshore. The Tigre was beached after a drunken celebration of the crew over the victory. From the crew, Bean first heard of the war between the United States and Great Britain, He rigged his own schooner and sailed to New Orleans with the Napoleonic veteran and pirate, Joseph Amable Humbert on board, as well as part of the crew of the Tigre. At Barrateria, he met Lafitte and necessarily postponed attempts to get support for the Mexican insurgent movement because of pre-occupation of the area with the war against the British. With Lafitte, Bean contacted General Jackson and offered their services at New Orleans. As the British guarded the coast, the two threaded their way through the swamps and bayous to that city. Bean was well known to Jackson, and was at once placed in charge of a battery. Lafitte, also, was given a command; and both did heroic service in the great battle.
After the victory over the British, Bean met José Álvarez Toledo and allied with his plan to attach the norther frontier of New Spain with the support of the revolutionary Mexican Congress and its financial and diplomatic support. Bean returned to Nautla aboard the Águila, the flagship of Captain Julius Caesar Amigoni, who Toledo had recruited as the leader of his navy. The insurgent Republicans appointed José Manuel Herrera emissary to the United States where he along with Bean, Francisco Antonio Peredo, Cornelia Ortiz de Zárate and Juan Almonte, 13 year old son of Morelos, embarked on the Águila (Petit Milan) for New Orleans with Toledo and company. Various filibustering and pirate activities, other events and the capture of Morelos mooted the mission which started supposedly to obtain United States backing and aid. Toledo abandoned and betrayed the Republican movement and obtained the pardon "of his beloved monarch, Ferdinand VII" whom he had betrayed several years before. Upon the execution of Morelos, the revolution continued to falter and numerous chieftains, unable to unify under a common leader, either accepted amnesty from the viceroy or went into hiding. Offered by Gen. Victoria to join him in hiding in the mountains, Bean decided to return to the United States. While fighting in the Mexican Republican ranks, Bean had met a lady of "fine family", then a refugee in his camp, who he married on the way to Gen. Victoria's camp and the two planned to journey overland or by sea to the US. Near the camp, they were betrayed by friends and overtaken by royal forces. By mutual consent, the lady remained and Bean barely escaped where he attempted unsuccessfully to assemble sufficient followers to return and engage the king's troops. After the Mexican revolution, Doña Magdalena Falfan de los Godos of Hacienda La Banderilla in Jalapa recovered her valuable property and remained in waiting for the return of her revolutionary hero.
The details are sketchy of Bean's movements after escape from southern Mexico and his return to the United States . He appeared in the Neutral Ground at one time with Gutiérrez, Almonte and other exiles who hoped to revitalize the revolution through 1817. In 1818, Bean appeared in White County, Tennessee at the home of a half-brother, Capt. William Shaw whom he had made contact with periodically from New Orleans. According to family legends, an aunt arranged a meeting with a wealthy neighbor girl, Candace Midkiff, age 18. According to a recording at a later date in a family bible, the pair were married with a significant celebration in 1818. With father-in-law Isaac Midkiff, Bean moved to the new territory of Arkansas on Smackover Creek in current UnionCo. On 5 Mar 1821, Isaac Bean was born. A deposition given to Stephen F. Austin in San Felipe de Austin by Sterling Robertson mentions Bean in this period:
Bean told him that he was going to the neighborhood of the place where he married his wife.... on business ... he also said that he had been in the Mexican Revolutionary Army and that he had a wife in Mexico, but he said that he could not return to her because the Army to which he was united was defeated. Also, he said that he was living then in the Territory of Arkansas near the Red River of Natchitoches where the woman that he married in Tennessee was living and that he had the intention of going to Texas to have the judicial proceedings on the lands which they promised him for his services as soon as he returned from his trip.
The Bean family moved to Texas in 1823 after the death of Isaac Midkiff among the ancient Indian Mounds of current Cherokee County at Mound Prairie, west of Alto. In Aug 1823, a daughter Louiza Jane was born. A larger Bean residence was on a 1000 acre tract purchased from Col. John Durst called Bean's Prairie which was four miles east of Alto. According to a letter from Anthony Clarke to Austin, in 1824, Bean was elected Alcalde of the Neches District along with Juan Seguin and Anthony Clarke for Nacogdoches. In 1825 after Mexican Independence, the Constitution of 1824 and the rise to power of Bean's old acquaintances in the revolution, he revisited the country. In Saltillo he met his old friend Bernardo Gutiérrez in a condition of poverty. In Mexico City, he was received amicably by his old fellow chieftains Guadalupe Victoria who was President, Nicolás Bravo the Vice-President and chief lieutenant of Morelos, Gen. Manuel Mier y Terán, Bean's commander at Oaxaco, who was now Minister of War. Bean's commission as Colonel in the Army of the Republic was reaffirmed and he was appointed Indian Agent in Texas. Bean applied for an empresario contract as a Mexican citizen with a Mexican wife. Almost for certain he renewed his relationship with the Doña Magdalena Falfan de los Godos of Hacienda La Banderilla in Jalapa. In Mexico, he met John Dunn Hunter, the Cherokee chief who would cross his path with dramatic consequences back in Texas. During this period sometime in 1825 as numerous individuals were applying for empresario grants in Texas including Green DeWitt, Bean accused DeWitt of mishandling of funds back in Missouri, an offense which potentially would prevent grant of empresario status since a high moral standard was a prerequisite. The motivation and merit of the charges are unclear, however, apparently nothing came of the charge in no small part due to intervention of Baron de Bastrop and Stephen F. Austin who acted in DeWitt's favor. Ironically, Bean would later suffer difficulty in obtaining empresario status on moral grounds, in his case his marital status and potential bigamy. On 5 Jul 1826, Bean wrote Stephen F. Austin predicting official emancipation of negro slaves and suggested a program of indenture to accommodate the law.
Bean left Mexico in July with his commission, his empresario contract and position as Indian agent. In Aug 1826, his marital status was investigated resulting in depositions stating he was legally married to Candace Midkiff including Candace Bean's statement to the Alcalde of the Neches:
I was married to Elias H. Bean in the State of Tennessee, District of Juaite, and I married by McDaniel who was authorized by the marriage law of said State and further I say that I have two [children] by the aforesaid Bean. Their names are as follows Asigues F. Bean, born in the Arkansas Territory in the United States of America in the year of '21 on March 5th; Lenallin was born in the Province of Texas . . . August the 15th day in the ... year of 1823.
Soon after Bean's arrival the trouble that resulted in the Fredonian Rebellion was mounting, but did not appear to especially trouble him. However, the appearance of John Dunn Hunter with the news of failure of the Cherokees to obtain land in Texas goaded him into action as he realized the possibility of an alliance of the Indians with the rebels. From San Antonio to San Felipe to Nacogdoches, Bean consulted with Austin and worked to prevent the alliance. He is credited with the prevention of numerous Indian uprisings, minimization of depredations on settlers and prevention of the alliance with the Fredonian Movement (See Correspondence Dec 1826 to Jun 1827).
In the meantime, Candace Bean had taken up and actually married a prominent member of the Fredonian rebels, Martin Parmer as described in a 1902 letter by William Zuber. In a few words, Candace had married 8-10 week widower Martin Palmer, Palmer moved in on the Bean properties, Bean re-appeared and Martin Parmer disappeared quickly after a 48 hour co-habitation. Parmer left Texas after the failure of the Fredonian Rebellion (all rebels except Parmer were offered amnesty), but reappeared in 1835 to become one of the signers of the Declaration of Independence of 1836. Candace in sworn deposition of 28 Dec 1826 recanted on her previous deposition in August swearing that she was never married to Bean and lied to obtain title to his property thinking he was dead. Various accounts of Bean's relationship with Candace after the Parmer affair are in the records that include beatings and mutilations (one account says he cut off her ears) and that he threw her out with all her belongings. However, the two apparently were reconciled to the extent on 8 May 1828, another son Ellis M. Bean was born.
In early 1828, Bean met his old comrade in arms, Gen. Manuel Mier y Terán who had been commissioned to survey the province of Texas, investigate boundaries and generally determine condition of the colonies (some say he was sent to get him away from Mexico politics). Bean was instrumental in arranging meetings with Indian chiefs and escorting Terán to sites that especially illustrated the problems of immigration, squatters and land titles in the area. In 1829, Bean learned that his application for the empresario contract covering the area formerly held by Edwards and relinquished during the Fredonian Rebellion was awarded to Lorenzo de Zavala. Undaunted, Bean exercised his tireless knack for business begun as a shoemaker, hatter and munitions expert in Spanish and revolutionary Mexico. Records confirm his extensive dealings in land, milling, and activities as diverse as running a "salt lick." Bean is credited with establishing the first sawmill of economic significance in East Texas on Carrizo Creek in Nacogdoches County. In this respect he qualifies for the father of the East Texas lumbering industry, a mainstay of the region to current times. His dealings were with numerous early Texian colonists of note while he maintained his diverse duties as an officer of the Republic of Mexico. He had ambitions and ideas for the future of Texas which he expressed to Gen. Terán and other Mexican officials as described in a critical letter of Sep 1829 by Thomas McKinney to Austin. These included suggestions for Texas to become a separate province with him as governor. It is believed that Bean worked with unsponsored colonists without land titles in the Ayish Bayou District to stimulate demands that would help him get appointed empresario over the 10 league reserve next to the US border. In 1830, Commander of the Provincias Internas Terán ordered Col. Bean and his troops to Pecan Point between the Neches and Sabine Rivers where Ben Milam and Arthur G. Wavell, agent and empresario, respectively, of the Mexican government, were in dispute with Arkansas governor Pope over boundaries and jurisdiction. Pope violently objected to Col. Bean's presence to Secretary of State Martin Van Buren who passed the complaint on to Mexican Defense Minister Tornel who ordered Terán to terminate all government activities in the area. This incident, over which Terán disagreed with the decision of Tornel, is thought to have triggered Gen. Terán to formalize his recommendations for Texas and primarily the eastern border problems that eventually resulted in the Bustamante Decree of 1830 which went far beyond his plan and intention.
In 1832, Bean was commissioned by Gen. Manuel Mier y Terán to build and command Fort Terán on the Neches River, a series of forts to monitor and control immigration from the United States into Texas under the Bustamante Decree of 1830. George Smyth, a signer of the Texas Declaration of Independence, remarked in 1832:
"Early in 1832 I went to Ft. Terán, situated on the Neches in what is now Tyler County. Here Col Peter Ellis Bean was stationed with a few Mexican soldiers. I remained a few weeks under the hospitable roof of the col. and was invited to Nacogdoches to do some surveying."
In Jun 1832, Col. Bean was ordered by Nacogdoches commander Piedras to enlist friendly Indians and march to join him at Velasco in response to the confrontation with Col. John (Juan) Davis Bradburn. Although ignored by many historians, Bean contributed to ending the hostilities in absence of Col. Stephen F. Austin and Gen. Mier y Terán who were in Mexico as described in an otherwise personally unfriendly account in 1837 by an unknown writer. At one time Col. Piedras ordered Bean's arrest for cowardice because of a retreat and report which influenced Piedras' action. After hearing that Santa Anna had deposed Bustamante under the banner of Republicanism and the Constitution of 1824 and the advice by Austin for colonists to join his liberal party, Bean assembled troops to march against Piedras, a loyal Bustamante centralist, in Nacogdoches. Reportedly, because of illness he was not at the final confrontation at Nacogdoches which resulted in the surrender of Piedras and declaration of the government troops for Santa Anna and the Constitution. Bean succeeded Piedras as commandant at Nacogdoches.
Between 1832 and 1835, Bean occupied himself with his personal businesses with little requirement for his service as local military representative of the central government. These were days when the colonies ran on their own in peace without interference by the central government in Mexico, while Santa Anna began his destruction of any hope for Democratic Republican government in Mexico. His land deals were numerous and he obtained an eight league grant under empresario Zavala as well as lots in Nacogdoches town. His holdings totaled over 10,000 acres and multiple homes were rumored to span from Nacogdoches to San Antonio. Among his business colleagues which were probably personal friends were William Goyens (see facsimile Nacogdoches Archives), Adolphus Sterne, Frost Thorn, Haden Edwards (who had returned to Texas after the Fredonian Rebellion) and Thomas Jefferson Rusk (his legal counsel). In a letter of 4 Feb 1833, Bean expressed support for the appointment of new arrival Sam Houston as Nacogdoches representative to the independence consultation of 1833. His home and "haciendas" in several locations are mentioned in personal accounts of the period as landmarks and a hospitable stopping point. William Fairfax Gray in his diary entries in Feb 1836 relate "Introduced to Col. Bean, a gentleman of Texas, who owns an estate beyond the Angelina. He holds a command of Colonel in the Mexican army....crossed the River Nachez, or Snow River, ten miles from Bean's." In the dairy Col. Bean's place is noted as located 8 miles from the Angelina River crossing and 2 miles from the Naches River on the road between Nacogdoches and Washington.
In spring 1834, Bean met his friend and at one time charge, Col. Juan Almonte, son of Morelos, on the latter's inspection trip to Texas. Almonte is thought to have spent much of the time with Bean and Bean is credited with influencing the outcome of the generally favorable report to Almonte's superiors. Indian agent Bean was able to introduce Almonte to the various tribes of East Texas during the visit in which the Cherokees, Kickapoo, Creeks and others were able to express their grievances, particularly over land rights. As tension mounted between the Texian colonists and the centralista dictatorship of Santa Anna, Bean continued to plot a course of avoiding confrontation with overt Texian rebels in his role as government military commander of Nacogdoches. Correspondence between Bean and his superior Col. Domingo Ugartechea in San Antonio in the summer of 1835 show that he was primarily occupied with pacification of Indians and prevention of their alliance with filibusters and those who would incite them against either the Mexican government or Texian rebels. When reporting on rebel activities, he assured Ugartechea that the majority were loyal to the Mexican government. In Sep 1835, Bean wrote directly to US President Andrew Jackson protesting the allowance of Indian incursions and immigration into Texas. He is suspected to have had help from the Nacogdoches Committee of Safety and Correspondence, possibly Sam Houston, in composing the letter since it was not his usual style and similar to a protest sent by the committee and signed by Houston about the same time. According to a letter of 10 Oct 1835 from Chairman of the Nacogdoches Committee of Safety George Nixon to Stephen F. Austin following the Battle of Gonzales, Col. Bean was in close communication with the committee and sufficiently in sympathy with the resistance to try to convince local Tejanos to join the movement and implied he would join the muster at Gonzales if he could raise a sufficient number of troops which would be aided by blessing of the action by the Political Chief. In a letter of 5 May 1836 after San Jacinto from James Gaines to David Burnet, Gaines refers to "....Bean, Durst and many others of the St. ana Corps, circulated a report that produced a perfect hurricane, which caused the whole community to leave, in the order of a Blue Streak..." presumably referring to the Runaway Scrape after the Alamo defeat. Apparently, Bean did not participate in any of the actions leading to the defeat of the centralists at San Jacinto. Various accounts suggest that he had taken the position in his role as a Mexican government officer to voluntarily surrender to the Texian rebel forces as early as the fall of 1835. At that time according to Yoakum in History of Texas he surrendered to Col. John Forbes, but Forbes declined on the grounds that he had committed no offense. Due to a report of collusion with the enemy, the Secretary of War ordered his arrest at one time, but since the report was not verified he was detained under house arrest as a Mexican officer and alien to the Republic. Other accounts suggest that he turned himself in as an officer of the Mexican government to Thomas Jefferson Rusk, who later became his legal counsel, and was granted parole (see account by John H. Reagan below). Sam Houston issued an order to David Hoffmann, a Nacogdoches supporter and supplier of the Texian army, on 13 Apr 1836 to arrest Col. Bean. Ironically, it is thought that he may have been detained in the Old Stone House where he was originally held by Spanish royal forces after being captured on the Nolan Expedition in 1801. Despite this order, Bean was believed to be a personal friend of General Houston, largely through their common interest in Indian affairs, both prior to and after Texas independence. Bean is thought to have been highly respected by Houston from the time they first met in 1833 for his efforts in pacifying the Indians of East Texas, particular during the events of 1836 and afterwards.
As a paroled officer of the Republic of Mexico, Bean, true to his lifelong amiable, adaptable and industriousness character, became a busy, productive and respected citizen of the Republic of Texas, continuing his dealings with his local friends and neighbors, many of whom were well-known in the early days of the Republic. Archives and correspondence which mention him generally reflect respect and enjoyment of his company while his friendship and respect among local Indians continued (see Correspondence 1836-1843). However, in time Bean appears to have begun to liquidate and reduce his holdings. His relationship with Candace Midkiff was also unclear. The 1835 Nacogdoches census lists her as a widow with four children the fourth believed to be relative Samuel Bean who had lived with the Beans as a child. In 1837 Candace married Isaac Hix who abandoned her to escape charges of horse theft. Bean and her are thought to have lived together at least periodically after the Hix marriage. Local records show he was involved in various civil activities including service as a juror and in law suits with debtors.
---
Bennett Lay in the Lives of Ellis P. Bean gives the following account of the last period of Bean's life with additions and corrections by the current author:
John H. Reagan, US Congressman from Texas and Postmaster General of the Confederacy knew Bean. Sixty-three years later, in answer to a query as to whether Bean was in sympathy with the Texas Revolution, he was to write for Quarterly of the Texas State Historical Association:
I became acquainted with Peter E. Bean, who in Yoakum's History and other publications is called Ellis P. Bean, in the summer of 1839, at his home in what was then Nacogdoches County, but is now Cherokee, near where the town of Alto stands. I knew him well from that time....He was the military commandant and Indian agent for the Republic of Mexico for the State of Coahuila and Texas, when the revolution which separated Texas from Mexico occurred. He raised a family of three children where he then lived. The year the war of the Revolution broke out he went to General Thomas J. Rusk and received his parole as a Mexican prisoner....While in Texas, he took out a headright certificate for a league and labor of land which was located in what is now Kaufman County, presumably as a citizen of Texas. Soon after I became acquainted with Colonel Bean he showed me his autobiography, and we read it together-a fair sized volume in manuscript. He requested me to edit and publish it. This I was in no condition to do. Afterwards he requested me to go to Mexico for him, and take letters to the government officials, complaining of their leaving him in prison so long, and demanding the payment to him of about twenty thousand dollars, which he said was due him from the government for his services, and also to take letters to his wife at Jalapa. This I declined to do. While I knew him he lived on terms of amity with his neighbors, apparently as much as any other Texan. I ought probably to mention that, though a native of the United States, he had become an officer of prominence in the Mexican army and was on duty in Coahuila and Texas when the Revolution broke out. While in Mexico, he married a sister of one of the Mexican generals. She had a fine estate near Jalapa......The acceptance of a parole from an officer of Texas, as a Mexican prisoner, and his purpose to require Mexico to pay for his services, indicate he was not in sympathy with the Texas Revolution. His living in Texas so long during and after the Revolution, in amity with the people, and his obtaining a headright for land as a citizen of Texas, would tend to a different conclusion.
On January 10 1841, Bean's daughter, Louiza Jane, who was regarded with affection and respect, married William Y. Lacey, son of the county clerk at Nacogdoches. Bean was a great favorite of young Lacey. They traded in land together, and in later years Nacogdoches old-timers were to recall how Lacey loved to talk about the "ups and downs" of his father-in-law.
During the years of 1841-1844, Adolphus Sterne, a leading citizen of Nacogdoches, gave in his diary a glimpse of Bean and his times:
Tuesday the 1st June [1841] fine weather, left home for Crockett, to Col Bean's 28 miles-good fare, an old friend of 15 years standing-spend a pleasant Evening with him, talked over Auld lang sine---

Wednesday the 18th [August] warm & sultry---had a Storm in the afternoon but no rain---Town perfectly healthy, brought up my magistrate Dockett, wrote to Col. Bean

Monday the 20th [September] sultry weather---was very sick all night, left sick this morning to Debards where I staid till 2 PM felt well enough to come on to Col. Bean's where we staid all night---

Monday the 13th [November 1843] Cold, windy and occasionally cloudy---all day at Rusk's Office interpreting examining witnesses in the case of James Smith vs watkins & others, did not sleep last night my Bile hurting me so much, opened it this morning, feel relieved, heard of the Death of Mrs Y.W. Lacy, a Daughter of Col P.E. Bean

Sunday the 4th [February 1844] wind changed last night and this morning it is clear and cold, it is getting colder every hour, and near dark it was winter again, answered some Interrogatories send from Liberty County in a case in which Frost Thorn and others are plaintiffs and the Republic of Texas Defendant. it is respecting some Leagues of Land the State of Coahuila & Texas made to Col. P.E. Bean
In Bean's fifty-ninth year rheumatism, which had troubled him for several years, became disabling. To judge William Hart he addressed a letter, probably prepared for him by General Rusk [his lawyer]:
My Dear Sir:
Mrs. Luckett has called to see me and ask me to be one of her securities on her Bond given to you as administratric on the Estate of her husband. I will be one of the securities and I hereby empower you to sign my name or if that will not do, I will come in town on the first warm day and sign it myself. Or if you will let Genl. Rusk bring the bond to me as he goes out to Crockett Court I will sign it and let him take it in again to you. I am crippled and can't come in.
Very respectfully, Your Obt. Servt. P. E. Bean Bean's Prairie, Nov. 12th, 1842
That the disease was badly crippling is shown by Bean's cramped and tortured signature. In earlier letters his handwriting had been clear and plain. His spirit, however, was not broken. During the spring court term his lawyers, Rusk and Jennings, had filed suit for him against Hiram C. Van Sickle and Elijah J. Debard, alleging that they had defaulted on fourteen promissory notes he had signed as their surety and had been forced to pay. Accordingly, he asked for judgment against them and for issuance of a writ of attachment. With the writ in hand, the sheriff seized two tracts of land and a Negro slave owned by Debard. He also seized, as the joint property of Van Sickle and Debard, "one Sorrel Mare, supposed to be about 3 years old and called the Red Mariah." Van Sickle made no contest and failed to file an answer to Bean's suit, but Debard was full of fight. He posted a replevy bond, and the sheriff redelivered to him "the within described negro man slave Jim and the Sorrel Mare called the Red Mariah." Further, Debard filed an answer alleging that he, too, had signed the notes only as surety for Van Sickle, "that the said Van Sickle purchased himself ... the horses which were the consideration for the notes sued on," and that he had known all the time that the horses "would be a bad speculation for the said Van Sickle, from which the said Bean dissented." In this state of affairs the case was continued to the next term of court.
Far away in Mexico, that same spring of 1842, Doña Magdalena Falfan de los Godos was thinking of Bean. A story brought back by an American newspaperman, George Wilkins Kendall of the New Orleans Picayune, revealed this. His narrative began one year earlier-in the spring of 1841, when a caravan of wagons loaded with goods set out from Kenney's Fort, twenty-five miles north of Austin, Texas, for Santa Fe, New Mexico. Kendall went along as correspondent for his newspaper. The purpose of the expedition was to divert to Texas part of the trade conducted over the Santa Fe trail and to invite Santa Fe inhabitants to come under the jurisdiction of Texas. But the expedition ended disastrously. The Texans were captured and imprisoned at Santa Fe. From there they were escorted to Mexico City. Kendall received news of his release on the night of April 21, 1842---the anniversary of the Battle of San Jacinto. A few days later he and seven or eight of his companions loaded their luggage into a stage and with it "rattled over the pavements" and out of Mexico City toward Veracruz. As far as Perote, the road climbed into the Sierra Madres. Then it began the descent toward the coast.
"The stage rattled more rapidly down the winding road, and at every step new beauties presented themselves," Kendall wrote. "Every revolution of the wheels seemed to bring us into a new climate---each succeeding minute brought with it an air more bland and balmy." Within "a few short miles" of Jalapa the coach halted at a hacienda. "We entered the dwelling," Kendall wrote, "the front of which was almost concealed from view by creeping vines and different species of rose and other flowering bushes. The mistress of this sylvan retreat, a stout, handsome-faced woman, some thirty years of age, instantly beset us with inquiries in relation to some American she had known formerly-a colonel she called him, but the name I do not remember." Without question this was Bean's wife, the Doña Magdalena Falfan de los Godos, although she was older than Kendall judged. Kendall was struck by the woman's hunger for some word of her colonel: "His hair, features, size and all were described with a minuteness which convinced us that his image still lingered in the memory of the fair questioner, but not one of us could give her information which seemed satisfactory. She kindly asked us to partake of refreshments; but mingled with her pressing invitations were farther inquiries about the colonel-thoughts of one, who evidently occupied a strong hold in her affections, never left her while there was a ray of hope that some of us might possibly know him. When we were on the road, the driver informed us that for many years this woman had been earnest in her inquiries respecting the colonel. In her artless simplicity she had asked all foreigners alike for information--one she knew so well must surely be known to others....Love, as a matter of course, was at the bottom-some roving American had won her affections in early life, and those affections continued as warm as ever....From the residence of the Mexican lady at which we had called-a place where the driver stops to water his horses and allow her to press her questions-the road runs through a cultivated country until it reaches Jalapa, distant some three or four miles. It was Sunday, and the road was filled, chiefly with pedestrians, on the way to the city to mass, to market, or some merrymaking. The air was richly perfumed with the fragrance of innumerable flowers-the roadside was bordered with that luxurious vegetation which appears to belong to this climate."
The heart of the Doña, however, must have been bleak, as she wondered if she would ever see Bean again. Bean made his will. On April 12, 1843, he acknowledged it and filed it with the county clerk at Nacogdoches, in this brief manner disposing of his worldly goods:
IN THE NAME OF GOD, AMEN! I, Peter Ellis Bean of the County of Nacogdoches in the Republic of Texas, owing to the great oncertainty of this mortal life, the advancement of age and laboring under a lingering bodily disease, also being on the eve of starting to the Warm Springs in Arkansas, or elsewhere, for the preservation of life and the Great oncertainties of the effect it may have in regards to my disease, have thought proper to make the following distribution as my last Will and Testiment. I own and acknowledge three children, Isaac Thomas Bean, Louiza Jane and Ellis M. Bean, two sons & one daughter. FIRST: I give & bequeath to my eldest son, Isaac T., a negro girl, Louize, also the undivided half of my headright of a League and Labour located on and near the Trinity river. NEXT: I give & bequeath to my daughter, Louiza J. Lacy, a negro, girl, Matilda, which she now holds in possession. I also give & bequeath to my son Ellis M. Bean, the two old negroes, Dory & Vina, his wife, also the remainder of their children, three girls & one boy, Emmeline, Harriet, Sarah & Pendleton, together with the tract of land on which my dwelling & plantation are situated containing one thousand acres and all the stock of cattle, hoggs & horses, including my fine Stud Horse Bolton, also all my household & kitchen furniture. One Waggon, all my oxen & farming utencils & all things pertaining to the farm. I hereby nominate, ordain, authorize & appoint Samuel M. Bean & Jesse E. Bean, my Executors, to this my last Will & Distribution, also Guardian for my minor son, Ellis M. Bean, until he become of age, giving them, my said Executors, full power & authority in all & every thing or things necessary to carry out the full interest & meaning of this instrument. GIVEN under my hand & seal this the 6th Feby. 1843. P. E. Bean In the presents of Wrn Roark David Muckleroy
Shortly after filing this will he disappeared. He rode eastward, toward Natchitoches, over the old Camino Real. Forty-two years before, he had ridden with Nolan westward---a few miles to the north---in the spirit of bright and youthful adventure. Twenty-seven years earlier, he had returned-an exile from Mexico, his "hopes and chance" all lost. Twenty years before, he had returned with Candace to settle and to build his fortune. Now he was leaving. At New Orleans he must have recalled Andrew Jackson, Toledo, Humbert, and Gutiérrez and Dominique You and Jean Lafitte. There he bought passage on a vessel bound for Veracruz, where he disembarked. The road to Jalapa ran through country unsurpassed for beauty. For miles, in the tierra caliente, it ran through Manga de Clavo, the hacienda of Santa Anna, where sleek black cattle grazed among the palms and white goats browsed around the bamboo huts of the natives. Mockingbirds darted through thickets of flowering trees, and parrots flashed their colors against the dark green of tropical foliage. Then the distant snow-covered peak of Orizaba came into view, and the air grew cool. The road began a steep ascent toward the Cofre de Perote. Trees and flowers, with blossoms of almost every color, grew in abundance.
"Such a view of the mountains!" one contemporary observer has said of the country through which Bean traveled. "And such flowers and blossoming trees on all sides! Large scarlet blossoms and hanging purple and white flowers, and trees covered with fragrant bell-shaped flowers like lillies ... and here and there a church, a ruined convent or a white hacienda."
Finally, just beyond Jalapa, Bean reached the hacienda La Banderilla and the arms of the one person who had given all and asked nothing. He had come home, and a great happiness must have filled the heart of the Doña Magdalena Falfan de los Godos.
---
For a modern day site visit to current Banderilla and search for the hacienda of Doña Magdalena Falfan de los Godos, follow links John Todd Jr. com, A Little (Veracruz) History, 1800's-1900's: The Miracle of Doña Magdalena: A Love Story for those who wait and hope.
---
At Nacogdoches, however, things did not go well. On a cold rainy day that November, 1843, Louiza Jane Bean Lacey, whose two children had preceded her to the grave, died before her time. Then, too, the status of Bean's property was uncertain. Since a will becomes effective and passes title only upon the death of the maker one wonders why Bean had not conveyed his property to his children by deed, if he really never intended to return. [According to History of Cherokee County, the will was not discovered until 1850 in the county courthouse]. A rash of lawsuits broke out. One of the executors, Sam Bean, who had lived as a boy with Bean, and had been treated almost as a son, apparently proved untrue to his trust. Bean's property melted away. At the fall term of court Debard and Van Sickle filed an amended answer in the old lawsuit, defending with shrill venom their title to the Negro, Jim, and the mare called Red Mariah:
"that the said plaintiff [Bean] is and was at the institution of this suit an officer in the Mexican service ... & since the last continuance of said cause ... has alienated himself from the . . . republic and domiciliated himself in the Republic of Mexico."
In the face of these difficulties the other executor, Dr. Jesse Bean, probably a cousin of Ellis, journeyed to Jalapa in the spring of 1844 to discuss with Bean the troubles plaguing his estate. Jesse Bean carried a letter from William Roark, who had witnessed the will. Bean sent his answer:
Republick of Mexico Jalapa April the 9th 1844 Mr. William Roark my old friend Esqr.
Recived your leter by Dr. Bean and see that Sam Bean is a Raskel But one [k]nows not who to trust [he] is a Rogue and a lyar But let him goeu my fingers is yet stiff and I cant Wright good But I am a giting well fast Dr. Bean can stait to you all Remember me to your lady. If when the weather becomes cool yo[u] will see me. Remaining your old friend Peter E. Bean
Thus, although Bean was "living in comfort and ease," as Jesse Bean reported, the old curse was still on him. He was homesick and torn between two choices. Late in 1845 Texas became a state in the Union. Almonte, now the Mexican minister to Washington, denounced the annexation and returned to Mexico. Diplomatic relations between the two countries were broken. The following April brought skirmishing on the Rio Grande, and in May pitched battles were fought between the troops of Zachary Taylor and the Mexican forces at Palo Alto and Resaca de la Palma. A few days later the United States declared war. In September the Americans besieged and captured Monterrey. The struggle was uneven. Sixteen months later, with the treaty of Guadalupe Hidalgo, Mexico relinquished all claim to Texas and ceded to the United States the territories of New Mexico and California, a vast region extending from the Rio Grande to the forty-second parallel and from the Sabine to the Pacific---an area almost as large as the Louisiana Purchase.
Bean had seen the beginning of this contest. With Philip Nolan he had fired the first shots in the struggle forty-five years earlier. That had been the beginning---the start of the inexorable conflict that caught him up and so strangely cleft his life. But Bean was not to see the finish. Six months after war broke out, the iron constitution that had endured the long horror of the Acapulco prison cell gave way. On October 3, 1846, his turbulent life came quietly to an end.
---
In a History of Cherokee County by Hattie Roach, the author relates that family legend says "that two slaves who did the work at Bean's ranch camp came home one week-end with the report that the master had gone out to round up the cattle and had failed to return. Mrs. Bean sent out an alarm, a hunt ensued, but no trace of the missing man was found. His family concluded he had been killed. Some three years later, as the story has been handed down by descendants, Isaac T. Bean, a son of Peter Ellis Bean, stopped by the roadside, near the present Alto, to eat his lunch. A traveler who joined him commented upon his resemblance to a man whom he knew in Mexico, by the name of Peter Ellis Bean. Although long believing that his father was dead, Isaac was finally convinced by the stranger's reference to the gold-tipped walking cane, the saddle and silver-mounted bridle, which had been gifts from James Bowie to Colonel Bean, that he was alive. Hurrying home with the news, he immediately started to Mexico, only to miss his father by three weeks. Death had ended Peter Ellis Bean's turbulent career at the hacienda of his Mexican wife at Jalapa, October 10 1846........Candace Bean, then Candace Hicks through a second marriage, died in 1848. Tradition long had it that, according to her own wish, she was buried between two trees which she had planted near the old San Antonio road; that time obliterated all trace of the grave so that, when straightening of the road made it necessary to cut down the trees and dynamite the stumps, no one realized it had been there and consequently the King's Highway now passes over it. As a matter of fact, however, her grave may still be seen in the old Roark family cemetery."
---
Memoirs | Correspondence
SONS OF DEWITT COLONY TEXAS
© 1997-2017, Wallace L. McKeehan, All Rights Reserved