SONS OF DEWITT COLONY TEXAS
© 1997-2007, Wallace L. McKeehan, All Rights Reserved

Mossy Grove Church in March | Wildflowers at Mossy Grove | Lavaca River at Mossy Grove
The Zumwalt Settlement, now the Mossy Grove area can be accessed by traveling on State Road 2616 south from Halletsville, then west on County Road 18 just across the Lavaca River as the road turns north on county road 1 towards Halletsville. The area is just north of Yellow Bank Creek. Below is the sign on the road in front of the church and cemetery.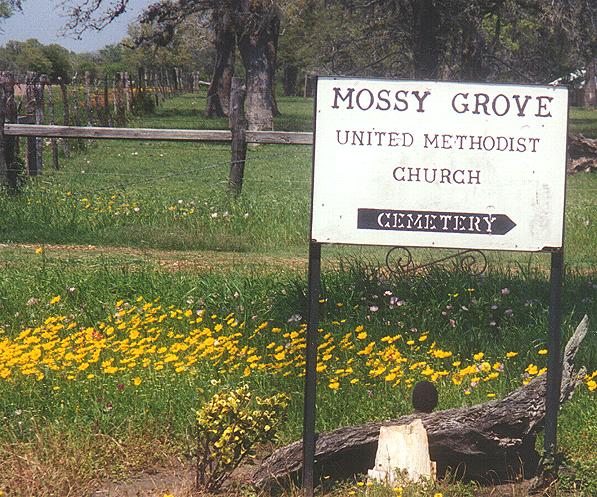 Mossy Grove Church in March 1995. The cemetery is behind the church to the left.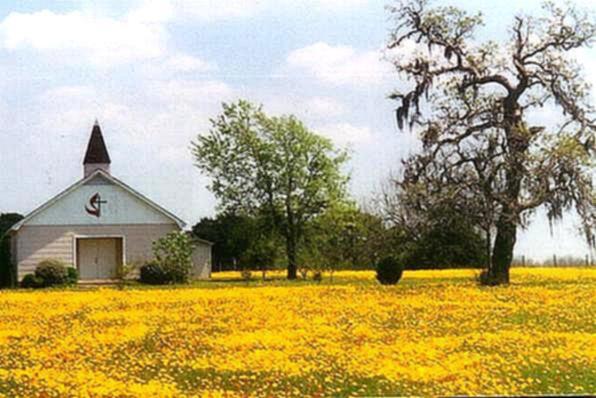 ---
SONS OF DEWITT COLONY TEXAS
© 1997-2007, Wallace L. McKeehan, All Rights Reserved.