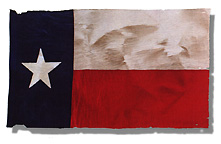 The Third Flag of the Republic
Designed by Peter Krag, this was Texas' flag during the last seven years as an independent country. Under this banner, Texas was recognized by France and England. In 1846, this last flag of the Republic became the official state flag.

Texas Flag & Seal Design by Peter Krag approved Jan. 25, 1839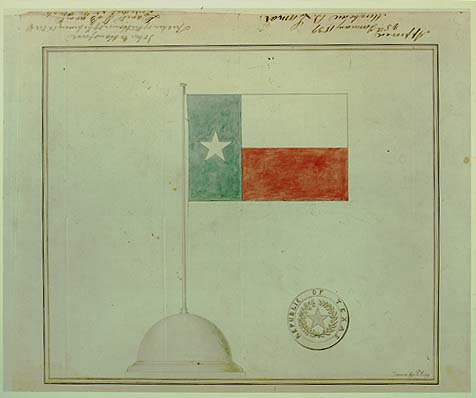 This original color design sketch by Peter Krag shows the flag and seal for the Republic of Texas. It was approved on January 25, 1839 and signed by Mirabeau Lamar, President of the Republic of Texas; John M. Hansford, Speaker of the Texas House of Representatives; and David Burnet, President of the Texas Senate.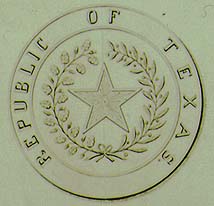 Fig. 2 Detail: Seal.


Fig. 3 Detail: Signature of President Mirabeau B. Lamar



Fig. 4 Detail: John M. Hansford's and David Burnet's Signatures
Source: Texas State Library and Archives Commission